At the beginning of new week altcoin EOS gains a bit, to $17,93 that is still 21,65% less from all the time high reached at the level of $22,89 eight days ago. The market capitalization of the altcoin has lummeted from $17,85 billion (all the time high achieved seven days ago) to $15,08 billion (-15,52%). Is it constant decline or it a just a chance to catch a wagon zoomed off?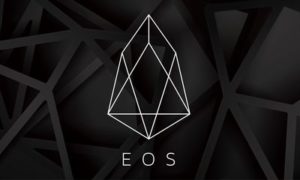 The last week has ended with EOS price at $17,19 so we see some recovery from the low. Moreover one can see that EOS is the only one excluding Golem that show a rise among the top-20 cryptocurrencies. It means that last week's decline of EOS can't be totally explained through the downward correction the market have seen for Bitcoin and Ethereum.
The good news for EOS is that the trading volume is still in place and averages nearly $2 billion a day. The main trading place for EOS is OKEx followed by Huobi, Bithumb, Upbit and Bitfinex. EOS is available in pairs with US dollars, euro and British pounds.
The EOS needs new investors to come as a whole cryptocurrencies market. The EOS still awaits first own blockchains (Main-net) slated to appear in June. New technological platform Dawn 3.0 was already open at 6-th of April and paved the way for rocket rise from the level below $6 to all the time high. On this way EOS has rewritten previous record reached at $18,71 (13-d of January this year). The airdrop occurred at 15-th of April when each 100 EOS were awarded by one eosDAC token and this event gave another reason for continuous boost.
EOS has still big potential citing its record ICO when it's has attracted $883 million investments – record sum for any other ICOs performed last year. EOS has its feature that help scaling up various Dapps.