After Charlie Lee, the founder of Litecoin, sold all his LTC last December he's has expressed his pity for the price of altcoin taking the all time high that time has never again touched that level. For him it sounded that he was too lucky guy but this thesis became clouded by the fact that he was the most informed person about LTC so he could enrich himself due to this fact. Charlie Lee is still the most influential person in Litecoin community since he leads it nevertheless he behaves as humble person and sometimes publicly raises the question of his eligibility as a front man of LTC. Because of it there is important what Charlie Lee says about cryptocurrencies. His recent interview highlights that the founder of LTC possesses Litecoins again. What does it mean? At least it implies further growth of LTC whose price is $120,6, far from the all the time high achieved at $375,29 level by 19-th of December last year. The LTC capitalization is under $7 billion but the all time high value of all these coins stood at $19,53 billion.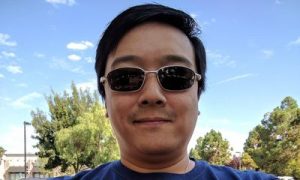 The interview has also revealed Chalie Lee's crypto investments includes Bitcoin as well and actually nothing more. Meanwhile some LTC supporters experience sour feeling regarding Lee's inability to revive LitePay project. They also consider as betrayal that founder of LTC has slashed all his LTC earlier. New information that Charlie Lee has again bought in the game may raise mixed feelings. The uncertainty has also arisen about Nano altcoins he has demonstrated an interest earlier but his recent interview has no indications that he has in his investment crypto portfolio another coins except LTC and BTC.
28 February Charlie Lee wrote: "I took a look at Nano currency recently. Pretty neat. Every account has it's own blockchain. It focuses on fast and free transactions for payments. Uses PoS for double spend protection and PoW to fight spam. The challenge is to keep it decentralized. Disclaimer: I own some NANO".
In any case, Litecoin has now Sun on its side. Litecoin has recently managed to get more hashrate than for example the cryptocurrency №2 Ethereum has and it means that Litecoin has gained more operational security than ETH. Litecoin has gor upper hand over ETH's hashrate on 5th of May, 277 versus 270 TeraHash per second. Litecoin has increased hash rate and as Charlie Lee writes in his Twitter account, "Litecoin is 99% dominant in Scrypt PoW. LTC has network hashrate of 301 TH/s. The next largest non-merged-mined Scrypt coin (GAME) only has 2 TH/s. Takes less than 1% of the LTC network to 51% attack other Scypt coins. But miners won't attack Litecoin and kill their cash chikun".