BitTorrent Inc is highly likely is the object of acquisition performed by the TRON (TRX) founder Justin Sun. Earlier this company has changed the brand name to "Rainberry" that might indicate the intention to prepare business for acquisition. "Rainberry" has also faced the lawsuit in which some claimant insisted that this company broke the "No Shop" clause written in a contract with potential buyer. And from this case it has become obvious that the potential buyer of "Rainberry" (former BitTorrent Inc.) is Justin Sun, the founder of TRON altcoin.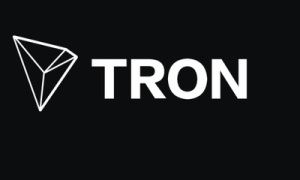 Both sides rejected to go further in commenting a coming deal except one notion dropped by BitTorrent side that the acquisition is under way and is not finalized yet. Actually Justin Sun hinted about such opportunity when he talked  26-th of April in Korea. He said that he started thinking about possible acquisition since the September of last year and in January this year both parties has figured out a memorandum of understanding (MoU) but it was unclear either both parties signed this MoU or not. Justin Sun has only informed that he has handwritten and sent back a signed copy.
These news came almost exactly on the eve of the great event for TRON when TRON main-net was going to open. Main-net will allow Ethereum developers smoothly run Ethereum-based dApps based on new TRON blockchain. TRON promises that its main-net will afford a speed of 10 thousand transactions per second comparing with ETH current speed of 15-20 transactions per second.
This great advance in speed will pave the way for developers to bring to life any their technological ideas and the TRON blockchain will be able to endure the load in comparison with Ethereum network that has experienced a technological drawbacks last year when it hosted a very popular game CryptoKitties. TRON also offers financial incentive for developers to do their Dapps on its network while offering $100 thousand loan to them. TRON offers interest-free loan with repayment period of one and half year.
The purchase of BitTorrent Inc. with its project TorrentFreak is understandable citing the eagerness of TRON to decentralize the web, and torrents project with its basic concept is very eligible for it. Meanwhile BitTorrent founder Bram Cohen is also rushing into crypto world and announced that he is elaborating the opportunity to launch his own cryptocoins, Chia, aiming to fix the "centralization issues" of Bitcoin (BTC). TRON has market capitalization almost $5 billion and ranks 9-th in CoinMarketCap rating. Its current price is $0,075713.