During the first month of the year, #Monero developers revealed three teams were working on XMR atomic swaps. https://t.co/skGBskRUbS
Central Bank of Russia examines #crypto services in 'safe space.' https://t.co/boI0kP3q1A
Meet our speaker: @subnetmask Albert Buu is the CEO and founder of @neutronpay, a Bitcoin Lighting payment processor providing seamless payment rails between Canada and Vietnam.

Register for our virtual experience at #Consensus2021, May 24-27: https://t.co/PJg71S61Ru
Twitter feed video.
Professor of law Agata Ferreira discusses the regulatory challenges relating to global stablecoins, with a close look at the United States and the European Union https://t.co/QjVVhKXfpl
Wow. @Square pulled in $3.51 billion in #Bitcoin revenue during the first quarter. The companies quarterly earnings beat out expectations by more than double thanks to BTC. https://t.co/21c60ZMNLG
"The future of NFTs will involve using facts about the real world to mint digital assets," said Raullen Chai, CEO of @iotex_io.

"Proof of Presence" is one way NFTs could evolve.
https://t.co/1ylXXIMD2K
"The approval for listing on The Nasdaq Global Market is an incredible achievement for Bitfarms and is the fruition of multiple years of work and dedication," Bitfarms CEO said. https://t.co/cA6faq9Qbn
People's Remedy cannabis store starts accepting #cryptocurrencies as payment. https://t.co/EKUWs5vKMd
Decentralized finance is "central" to the run-up in ETH, @chainanalysis' @philip_gradwell tells #CDTV.

In the last 12 months, 40% of all transfer activity on Ethereum was to, from or between DeFi contracts.

Watch the full update, sponsored by @Grayscale: https://t.co/EaSTJ0Ovfs
Twitter feed video.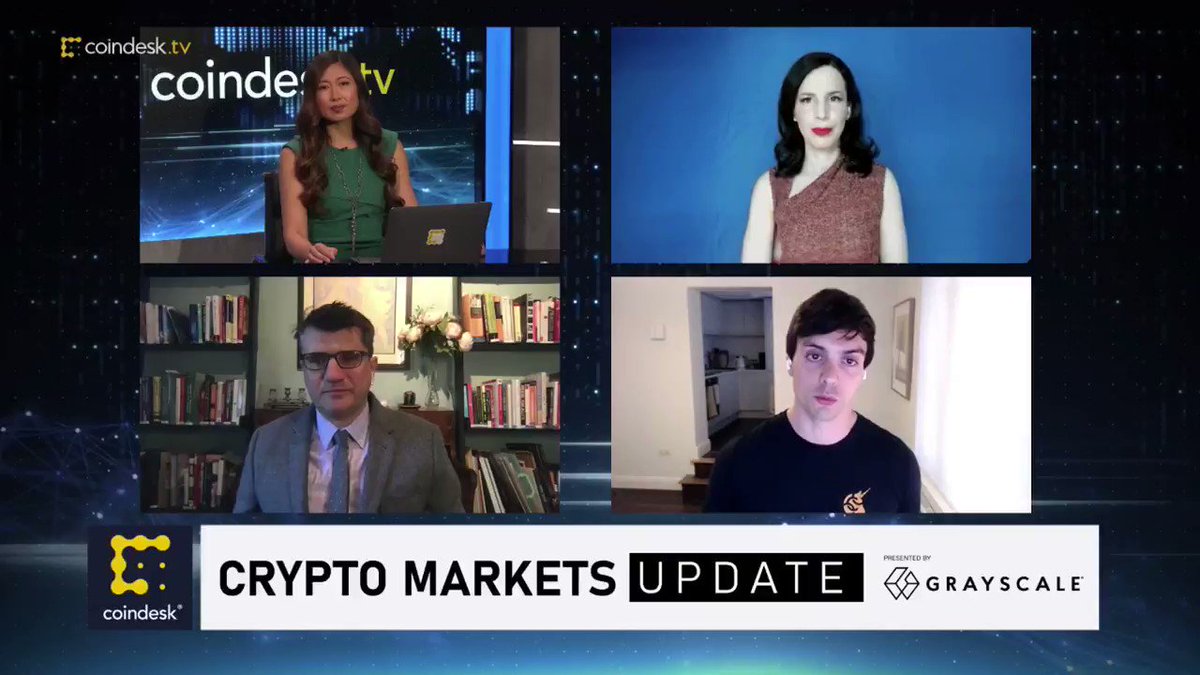 .@Facebook's Trump decision illustrates the web's over-centralization.

The solution: Upend the business model. This is where #NFTs might be useful.

#WeekendReads
https://t.co/xEiSHlMlzO
Load More...