MaidSafeCoin is in the top10 performers on CoinMarketCap today. Thanks to PARSEC. What's PARSEC and why it played crucial role in attracting the biggest interest of investors 25-th of May? As official Twitter account of the project states today, "we are excited to announce the MaidSafe team have created a new consensus mechanism that we believe will radically change the world of distributed computing". As MaidSafe team boasts "we've created the world's first (as far as we're aware!) completely decentralized, open source, highly asynchronous, Byzantine Fault Tolerant consensus mechanism". PARSEC stands for Protocol for Asynchronous, Reliable, Secure and Efficient Consensus, has been built to power the SAFE Network and will be released under a GPL v3 licence (with linking exception).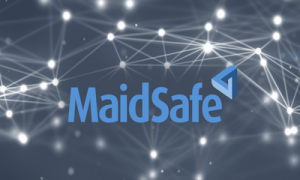 This technological breakthrough makes a buzz at the market lifting the altcoin to the position №1 in terms of day growth that has been 21,98%, to 48,09 cents. The second place Bitcoin Private has gained (+19,53%) that has got excellent promotion power from crypto enthusiast John McAfee.
MaidSafeCoin proved to be superambitious project since overhauling of the internet is no small task. The team has managed to pull it off that enabled investors to grab great profits.
MaidSafeCoin gained against Bitcoin 2,29% for last 24-hour and 62,8% for last 30 days. This altcoin has outpaced the most crypto no only for current day but for several weeks. This movement demonstrates that people are willing to put their money behind the SAFE Network project, new consensus mechanism MaidSafeCoin team has successfully developed. It's not been the road framed by roses: it's huge task to figure out real, reliable and working alternative of Proof-of-Work protocol. As CEO of MaidSafenCoin claims, "it provides network consensus through maths and not through burning huge amounts of electricity". And they did it.