Weiss ratings, the famous predictions analytical agency, predicts that when 24th of January next year when Bakkt platform is going to launch Bictcoin futures this day may become the same day of last year, 17th of December, the day before Chicago based classical stock exchange has started trading Bitcoin futures. Now there is Intercontinental Exchange (ICE), the owner of New-York Stock Exchange, is in play since Bakkt is owned by ICE and designed to welcome a great influx of money provided by institutional investors.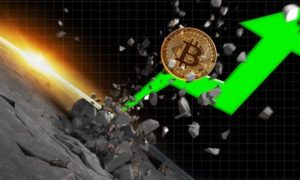 Blockchain expert and cryptoanalyst Dr. Bruce Ng writes that ""It's hard to imagine a scenario in which Bakkt will NOT open the floodgates for large institutions to buy crypto. And the consequences are potentially far-reaching." The expert cites proposed by Bakkt well suited for institutional investors services such as custody services that may drive this new players from "opaque OTC-markets."
Bruce Ng also believes that when Bakkt platform starts in full at the end of January by this performance it will dismiss objections of SEC regarding Bitcoin ETFs and may pave for approval of such financial instruments. As it's become known SEC has for the last time postponed the consideration of Bitcoin ETFs proposed by VanEck and SolidX until 27th of February next year but may review the issue earlier but not later. The analyst also dismissed the reservations made by Caitlin Long and other cryptocurrencies experts who warns that Wall-Street involvement in the game may bring new risks to the cryptocurrencies such a new wave of prices manipulation as well as a risk of commingling or rehypothecation. He believes that one may hesitate over commitments Bakkt has made not to behave in such way for to inflate Bitcoin trading volume.