The market analysis show that EOS team was highly likely dumping almost all their ETH coins on Bitfinex. The sign of it was that ETH was traded at Bitfinex at $30 lower than any other exchange during ETH dump when other exchanges didn't fall below $510. EOS has performed transferring their Ethereum to Bitfinex since the beginning of May. At long last they sold more than one million Ethereum and left only about 20% of the maximum sum that was tracked at Crowdsale wallet.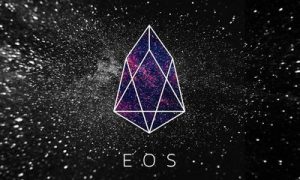 At the same time they started to buy Ethereum when the price has gone up and now they possess about 247 thousand ETH. The history of transactions show a huge dumping of ETH that led to consecutive decline of the price of Ethereum, the second by the capitalization cryptocurrency. The source tracking all ETH moved by a number of ICO shows that EOS team has extracted 1,38 million ETH for last 30 days. It's interesting that all other ICO taking together have moved visibly less.
From this collected information one can easily draw a conclusion that EOS became a driver of ETH slowing down we witnessed. One can worry somebody that this practice is aimed to manipulate the prices when one dumps Ethereum and after that buy back again at lower level and this practice keeps repeating the cycle for a time. The same cycle may also to be formed if EOS team is going to buy back their own coins. By the way, the shares buy back practice is widely existing in the US corporate world and that has already resulted into forming of financial bubbles at Wall Street. At the same all things that happen have a potential from investment side. When ETH price is going down it's worth to buy cheap coins for to sell them after when new hype wave is materializing. It's basically a reverse pump and dump.
The possible role of EOS behind ETH ups and downs has been also investigated by the investor Whale Panda. These ups and downs occurred nor for the first time. In April EOS has slashed 1,268066 million ETH worth more than $950 million.