Appearance of stablecoins TrueUSD (TUSD) on Binance didn't result in skyrocketing prices of altcoin. Binance has launched TUSD 22 May that was highlighted by the official Twitter account of the altcoin. Some users believe that TUSD look suspicious and resemble Tether that has also a peg to US dollars. After launched TUSD has risen to $1,1 but by 23 May it suffered some loss and plummeted to $1,01. The highest level achieved by TUSD was $1,3 achieved by 18th of March this year. But this volatility is not so big for to attract investors who have an appetite for huge pump and down at the market. This low volatility may point to the one of the major drawbacks of any stable coins: they look too stable that may annoy investors.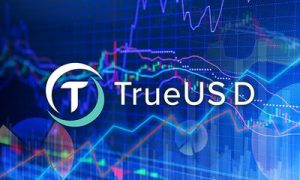 As far for comparison with Tether (USDT) one may wait for an audit of financial situation of TUSD for to make clear has this altcoin enough US dollars propping the altcoin's value. As one recalls Tether has failed to pass properly an audit test and interrupted the audit process performed by Friedman LLP. Meanwhile it didn't make an obstacle for Tether to show positive signs. 23 of May shows that while almost all crypto market is in "red" figures Tether clinging for 0% change and cost $1,00.
Tether is too stable nevertheless the supply of USDT has recently increased by 250 million. USDT team claims all coins are backed at 1:1 ratio by US dollars but this thesis is still unproven in the absence of an audit. The total supply of Tether coins has now risen to 2,5 billion.
The same situation occurs with TUSD whose volume has shown a significant growth for some past months, from 4 million when TUSD was launched to more than 18 million nowadays. The dollar volume of TUSD circulation reached $12 million. Tether shows the way TrueUSD will follows: for now the share of circulating Tether coins is stabilized at 15% and the same thing, the stabilization of trading volume, is likely to happen with TrueUSD. Meanwhile TUSD coins are only generated when users purchase ones with cash through the applications, although sometimes purchases are put in batches. So one can see that supply of TUSD is going to rise so for to get price situation under control TUSD team is working under listing of these coins at the other crypto trading platforms. The reason behind the resilience of both stablecoins that during market downturns they seem playing a role of crypto "safe heavens".