22-d of May Skycoin (SKY) is going to launch Testnet with about 1000 hardware nodes around the world. Moreover, aside from that it will launch "Fiber" which allows firms create dApps with their own blockchains so that they won't run into scalability problems like one have seen with CryptoKitty game. According to their White Paper Skycoin team is eager to develop antenna for their own internet.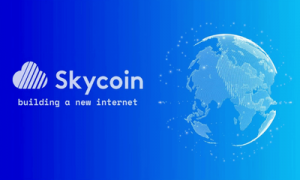 Skycoin will be listed on more exchanges once exchanges are done testing the consensus algorithm "Obelisk". As altcoin's team writes, "PoW and PoS algorithms have security holes that make them a relic in the new age of blockchain 3.0. Centralization issues, 51% attacks, mining problems, slow transaction speeds and energy waste are only a few of the critical disadvantages that old consensus algorithms face. To counter this, Skycoin has developed Obelisk, the new distributed consensus algorithm that solves the problems of previous generations and makes them obsolete".
So Skycoin is going to explore its own blockchain, it has a contract time of two seconds and free transactions. Also the decentralized Internet is only one of the projects that Skycoin is moving on. Skycoin is also a network that allows other firms to have their own blockchain.
The Skycoin team is aiming to developing a decentralizing bandwidth and ISP infrastructure. Skycoin has open politics and downloaded almost all its technological features on GitHub.
SKY is currently traded as $22,83 that is 57,6% lower than the maximum of $53,83 reached at 30-th of December last year. The total Skycoin value stays now at $205,41 million.