Data and research analytics platform Santiment has come to conclusion that Ethereum based altcoins are highly likely starting to rise. The analysts have scrutinized data regarding public blockchain activity and undertook social media sentiment analysis. Their findings they published in special newsletter.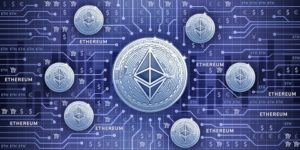 They started from the point that Bitcoin and Ethereum demonstrate unique low volatility but they also point that in October "a number of ERC-20 projects completely broke their ETH price interdependence" and this fact drew a conclusion that many such altcoins are now moving on their course instead of repeating fluctuations of ETH price. For example, in first days of November Basic Attention Token (BAT) has risen 25% supported by the news that Coinbase is going to list this token. In the mid of October BAT has already gained 25% after Brave browser updated version was released. The same decoupling from ETH may also occur with MKR and ZRX tokens, analysts forecast. They conclude, that "The bull market has started. It's not about "when" anymore – it's about "who"."
The finding of low volatility of cryptocurrencies also made a conclusion drawn by a patented investment adviser Jesse Colombo who believes that Bitcoin has great chance to break up from his low price fluctuations and go up and the whole cryptocurrencies market will follow the flagman cryptocurrency.