Nevertheless the absence of appropriate crypto legislation Russia shows signs that it becomes more crypto friendly country. One of the largest banks of Russian financial system, Gazprombank is going to start offering its cryptocurrencies trading services at its Swiss affiliate. The scheduled time for this start is undisclosed but it's going to occur in the midst of 2019 year. The services will be aimed to customers some of them are reportedly well known Russian billionaires that like running their business from such countries as Switzerland.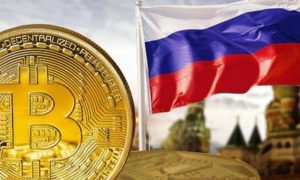 This means that there is actually crypto trading aimed to Russian audience as well. This has a reason since the relevant crypto laws are pending their approval from both houses of Russian parliament and ultimate signing by the Russia's President Vladimir Putin.
For its news services Gazprombank is going to use SILO, the digital assets custody solution developed by blockchain company Metaco. Metaco has cooperated with Avaloq company and by this partnership has integrated SILO into the one of Avaloq's Banking Suite product that is well known to such credit institutions such as HSBC, Barclays, and the Royal Bank of Scotland.
So the cooperation of three organizations, Gazprombank, Metaco and Avaloq will allow Gazprombank "buy, sell and transfer crypto assets and currencies on behalf of clients and provide a consolidated portfolio view, without any need for a crypto-wallet or private key management." Another big issue is that Gazprombank has faced EU and US sanctions so there is unclear may using cryptocurrencies in any way inflict new restrictions from world majors. Meanwhile the Singapore based Huobi, cryptocurrencies exchange balancing at third spot if one takes into accountt the crypto trading volume, put a foot into Russia just launching its local office. Interestingly that Huobi in its expansion to Russia started to cooperate with another Russian bank, VEB, that is also experiencing a business life under sanctions.