Tom Lee, the former JPMorgan employee who was previously engaged in equity trading is persistent in his stubborn forecast that Bitcoin will reach $15,000 by the beginning of 2019 year. He adjusted his earlier prediction he's has argued during February-the beginning of November when he's anticipated Bitcoin hitting $25,000 level scrolled down to the forecast of "at least $22,000 figure." But his fresh forecast of $15,000 level looks rather bold when the 2019 year is in less 40 days range.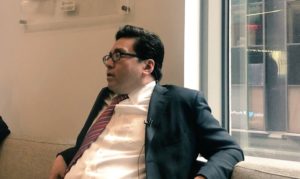 He stresses that Bitcoin is "not necessarily a value-asset". He argues that the most investors consider Bitcoin as "commodity" forming new investment assets class, not as new money. He thinks that there are two types of players at the market. One of them use crtyptocurrencies and have wallets in crypto, another one is mostly concerned about day trade. Curiously Lee omitted to mention the crypto whales many of them don't use cryptocurrencies and don't perform any trading activities, just HODL.
Lee has blind faith in institutional investors' will to bring new liquidity to the market and therefore drive cryptocurrencies upward. He still put a big hope for the launch of Bakkt platform conceived by ICE, the owner of New-York Exchange and slated to appear in 24th January next year. Another driving factor for cryptocurrencies according to Lee and more degree of regulation clarification regarding cryptocurrencies turnover. He claims that such clarification is "underway now" and he argues that crypto business "will feel more comfortable in making bets".