Binance CEO Changpeng Zhao has reminded that he sold his house in 2014 year and after that Bitcoin price crashed to the level below $200 but the price of sold house almost doubled. But after a few months Bitcoin skyrocketed to $600 enabling to Zhao to make fortune. This story shared by Zhao underpinning the belief of Binance team in long-run profitable strategy to invest into cryptocurrencies.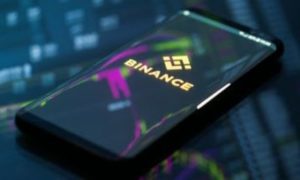 Wei Zhou, the chief financial officer of Binance, also bet on two things for expected coming bully crypto rally. One of them is the affordability of easy ways to buy cryptocurrencies. Another one is the plethora of high-end crypto projects. He also believes that there is important to widen the currencies pairs that includes fiat.
Binance is one of the leading crypto trading platform that counts $1 billion turnover a day. Changpeng Zhao states that "many smart people have guessed correctly, one of the secrets of Binance's success is we have the strongest anti-fraud systems behind the scenes. You don't get big otherwise." There are 10 million active users of Binance in about 180 countries. Meanwhile Binance Coin is one of the less affected by current downfall cryptocurrency: its valuation at the second half of November is just 76% less than the all-time-high noticed at 12th January, $24,91.