As Cryptofonia.pro has recently written the current cryptocurrencies downfall was used by big investors to buy up Bitcoin as well as other cryptocurrencies. The Bitcoin is still the flagman cryptoasset so the huge demand for his coin may unleash new upward wave. A.T. Kearney, a multinational management consulting firm, predicts that Bitcoin will widen its market dominance to "nearly" reach two-thirds of the total capitalization of cryptocurrencies.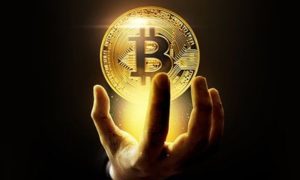 The new trend that is going to lead to new market fever around Bitcoin, the same one we've witnessed during December last year when BTC hit $20085 level by 17th of December. This trend is underpinned by the steps undertaken by cryptocurrencies market opinion leaders such as Alistair Milne and Tuur Demeester. While Bitcoin approaches $3200 level Alistair Milne, the founder of the Altana Digital Currency Fund, has tweeted that "OK, fine, I'm capitulating … and sending some USD back to an exchange to buy ALL the Bitcoin back that I sold. Can't resist any longer. Plz fill my bids, ideally on Monday, thanks."
Tuur Demeester, the founder at Adamant Capital, has joined Milne and tweeted that "I just bought Bitcoin." It seems that there are more and more people are forming new trend when they started buying a dip trying to catch a perfect opportunity to accumulate more Bitcoins and other cryptocurrencies.