Asher Tan, one of the founders of Melbourne-based bitcoin exchange CoinJar, believes that there are cryptocurrencies called stablecoins that makes a pivotal changes in the crypto world. He means that stablecoins are very interesting moment that woo institutional investors, they and retail investors feel themselves relaxed when they've an opportunity to invest into cryptocurrencies and don't bear huge risks of their high volatility. Tan also stresses that there are new options to use stablecoins one may anticipate in coming future so this phenomena outlines the milestone of cryptocurrencies' development.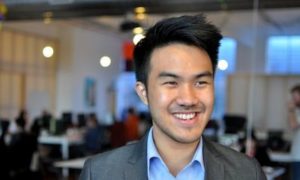 Tan who left another CoinJar founder Ryan Zhou in charge of the day-to-day running of CoinJar and its 400,000 customers at his homeland moved to London and became aware the buzz word here is "stablecoins", so stable crypto coins pegged usually to US dollars. Tan also marks that stablecoins projects get much money from many investors as well as Forex veterans become exciting over new opportunities. He also breaks down various such projects and speaks about two ways to launch such coins. One of them is "Japanese way" meaning that developers just "tokenize" US dollars or other fiat. Another way is to develop sophisticated stablecoins. In Australia there are at least three project engaged into developing local stablecoins.
The stablecoins as an idea was recently expressed in the lower House of Russia's parliament when some deputies said that they would deliberate Russian based national stablecoins. New Zealand revived a project undertaken by country's leading cryptocurrencies exchange Cryptopia aiming to churn New Zealand dollar Tokens.