Changpeng Zhao, the CEO of Binance, of the leading cryptocurrencies platform in the world, goes on in his belief in imminent rise of crypto market from current condition. He argues that The crypto industry will stay. I think that's not going away. The blockchain technology will stay. Adoption will just increase over time. This is very different than the Nasdaq. The Nasdaq is much bigger volume. Their market cap is much bigger. So when you have a big ship that goes under and then coming back, it moves slower. So it takes a long time. I think things will happen much faster in the crypto space. So I'm very confident about it." He adds that "Recently, there's been a lot of positive news for crypto. The Nasdaq's running an exchange. NYSE is running a crypto exchange. They're listing futures contracts. There's a lot of new developments, a lot of new companies, a lot of new people joining in this industry.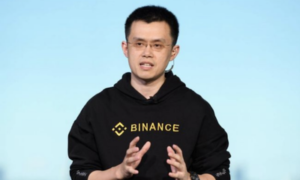 So I've only seen positive stuff happening, but the price keeps dropping for the last while. So, it doesn't make sense to me. But what I know for certain is price will always catch up to value. So right now they're diverging, which is kind of weird. But I'm very confident that sooner or later you'll converge back."
His Twitter-account became an important source of cryptocurrencies investors' support and gives a lifeline to those who are on the brink losing their hopes for bull run. Changpeng Zhao reminds us that "life is marathon" and he also galvanize crypto community to share their opinions and insights regarding key factors that may prompt future bull run. So when he asked, "what do you think will be the trigger for the next bull run?", he's got a several interesting answers. One of them has been from "Crypto addict for life", Tommy Mustache: "my guess is "TIME". Time that is needed to build solid and useful products that people can use and see value in their everyday life. Then that might trigger the next bull run." The chief of Binance also shared his vision and stated that "security tokens are a big potential." Armin van Bitcoin points to the halving as a factor that may trigger new bull run.