The US Securities and Exchange Commission (US SEC) has decided to shoot the terminal date for the considering Bitcoin ETFs up to the 27th of February 2019 year. At this point of time US SEC will be obliged to decide whether approve or not the applications submitted by multibillion investment company VanECK and minor organization as SolidX that brought their efforts together to reach a goal.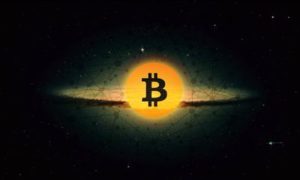 As Gabor Gurbacs, the czar of digital assets at VanECK has told "the ETF is like the one tool to bring trading into a more regulated space and better protect investors. And there's again, there's a ton of work that we have done on the pricing end, like years of work, on what's the right price for Bitcoin and they're in a fragmented system and that is representative liquidity and then we've done some work on surveillance."
He believes that more time while waiting for US SEC decision is not pure waste of time since every day the cryptocurrencies industry enhances itself through the development of various useful services such as custodial ones preparing for huge inflow of liquidity generated by the institutional investors. He also said that US SEC supervises Bitcoin ETFs issue since there are securities and Commodity Future Trading Commission (CFTC) governs a total approach to cryptocurrencies since crypto are being considered as commodities. Gabor Gurbacs also stresses that CFTC looks as more crypto friendly US administrative body than US SEC does.
Washington based crypto advocate Jake Chervinsky stresses that "VanEck & SolidX have done great work this year" but he argues that "some things are out of their control, and it's possible the markets just aren't ready for an ETF yet."