NANO has lost 90,32% since ATH and there one is worse is Bitconnect (BCC) that has plummeted 99,88%. NANO price is $3,64 in comparison with $37,62 achieved by the 2-d of January this year. The capitalization of NANO has declined from $4,46 billion (3-d of January this year) to $485,04 million. Bitconnect price has been at all time high at $509,99 (17-th of December last year) and has come down to $0,63654. The capitalization of BCC has reduced from $2,62 billion (30-th of December last year) to shy $6,1 million. So little capitalization of BCC implies high volatility the investors will face in the future. The affairs with NANO sound better but traders wonder, will it continue dumping to $1 or less?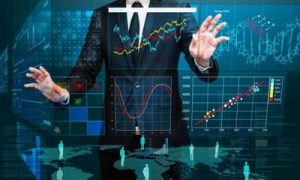 The story of NANO includes the situation that happened with Bitgrail exchange when it was hacked and it's resulted in price drop due to some information that it was a problem in NANO's network. But some had still belief that there were only security issues of Bitgrail. It became known that one account that held more than 1 million such coins has been routinely dumping. The panic started but nevertheless the coins has doubled their price. Actually the good time to sell coins when it bounces after initial panic but not all investors has made exit into cash and so they bear now loss of -54%. And in this case someone can justify it by market bearishness. And it's curious that NANO innovations Cryptofonia.pro has written some time ago did not help pumping NANO price yet. NANO is still vulnerable to Sybil attack, DoS attack, BGP hijacking and <30% attack. But NANO offers in return transactions which are free at the expense of the network that risks being vulnerable to flooding.
Possibly the price drop of NANO is due to FUD that especially appeared after the Bitgrail hack. The problem of NANO and Bitconnect is the same: an exciting concept with promising programming decisions that got too hyped too soon and ended up with a lot of investors that drove the price up, but not a lot of users/exchanges/real world adoption. Anyway those investors who feel appetite for big risk may go into such super bearish market and purchase some NANO and Bitconnect. Of one of the best and secure exchanges for to investment decisions is Binance.