The results of US midterm elections to US Congress and to the gubernatorial positions at several states point to the fact that American political establishment has got a number of Bitcoin supporters. In particular, Jared Polis became elected Governor of Colorado. As Francis Pouliot, Satoshi portal CEO, tweets that "congratulations to early Bitcoin advocate." He also went on and tweeted that already in 2014 year "Polis said that he will use his powers in Congress to fight against any attempts by the government to enact policies that restrict the growth of Bitcoin."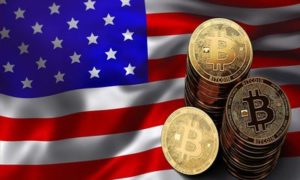 Another early Bitcoin adopter Gavin Newsom secured a definite victory on Tuesday 6th November's night in the race for California Governor. He proceeded to his victory for last 10 years. In 2014 year he was allegedly one of the first US politicians who stated that "I should promote the technology ever so subtly by saying I'll accept bitcoin in the campaign… I'm ready for it, but how the hell do I explain it to anybody?" Meanwhile he has at last retracted from cryptocurrencies donations since the legal field for such contributions in USA is still far from being clear.
US legislation as far it concerns cryptocurrencies and blockchain still needs to be elaborated despite of the fact that the most number of crypto tellers machines are installed in American economy and the most news regarding FinTech comes from USA. As the chief of XRP Capital, Mike Arrington, said this unclear governmental stance brings about the capital outflow from USA as far it concerns cryptocurrencies' investments.