The oldest cryptocurrency has a positive dynamics for several days. Bitcoin price came into close contact with $9099 last day, but it bounced back. Bitcoin has gained recent 24 hours 1,49% reaching $9309,49. This price level is 53,66% less than the record maximum achieved at the 17-th of December last year when BTC has hovered at $20089. The market capitalization is $158,48 billion that is 51,41% less than historic peak at $326,14 billion. Now Bitcoin accounts for 36,47% of all cryptocurrency market. For last seven days BTC has managed to gain by 1,74%. It proves BTC resistance to the a number negative news surrounding crypto business.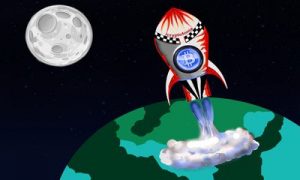 The last days became one of the most dramatic in the history of Bitcoin when there is obvious that people have to choose the sides. Warren Buffet, Charlie Munger, Bill Gates, Nouriel Roubini has enforced the position of those who don't believe in the future of Bitcoin. The positive trend is backed by the anticipation of Consensus 2018 conference that kicks off 14-th of May and lasts for two days. Last such event occurred in New-York last year has provided 69% rise in Bitcoin price as Fundstrat founder and famous cryptoinvestor Tom Lee has recently recalled. This time the pivotal event will gather more than 250 prominent keynote speakers starting from Big-4 companies such as KPMG, Ernst & Young and ending IBM and other powerful corporations.
The positive dynamics has embraced Bitcoin Cash that poses by his some supporters as "real Bitcoin" citing his features of faster and cheaper transactions than Bitcoin enables. BCH has gained for last seven days 13,1% rising for last 24-hour 4,19% to $1643,5.