As Ran Neuner states that US the most popular cryptocurrencies exchange Coinbase is going to announce its first Initial Public Offering (IPO). Coinbase has 25 million accounts, 7 million accounts with fiat or cryptocurrencies. There are 600,000 monthly trading accounts. The turnover of Coinbase was $90 million in III quarter while it's expected that this figure reaches $450 million the last quarter of 2018 year. 80% of revenue was generated by its consumers, 15% come from institutional accounts, and 5% generated from undisclosed source.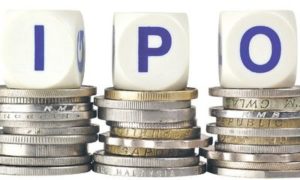 Almost at the same time Bloomberg agency reported that Bitfury Group is going to launch IPO. EU based Bitfury is a first cryptocurrencies company in Europe that is going public. The possible valuation of Bitfury may range from $3 to $5 billion. Bitfury has reportedly chosen London, Amsterdam and Hong Kong.
Bitfury was founded in 2011 year and is the largest company outside China that develops Bitcoin blockchain software and provides framework for BTC mining. Bitfury vice-president George Kikvadze is one of prominent proponent of Bitcoin over Bitcoin Cash.
All these announcements point to the new reality when everybody may purchase a bit of stake in crypto related Coinbase and Bitfury, and this fact also proves that cryptoworld becomes a part of the whole world.