TRON lost 7,5% of its value in the past 24 hours and touched $0,08374. The altcoin has a long journey to reach all the time high, $0,30036 TRON has enjoyed at the fifth of January this year. The market capitalization of the altcoin has dipped from $14,7 to $5,51 billion losing 62,7%. Actually recent price movement took investors off guard. Meanwhile some see the chance to buy in the market.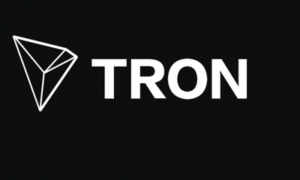 As cryptoTRXethan user of Twitter social network thinks "If you're panic selling #trx right now you are insane. There was obviously going to be some kind of correction before Main Net. This is your BEST time to buy in if you haven't or if you want to load up.
Don mistake this dip for a downward trend". Justin Sun keeps public informed and regularly tweets about time countdown to the date Main-net will appears. As for the 6-th of May there are 24 days left.
TRON negotiates the opportunity to be traded at some large big trading platforms but not only Binance and Birfinex where investors has already accustomed to buy and sell these altcoins. The aim of TRON it to engage into trading with itself institutional investors. As we know when altcoins appear at the new, especially prominent, exchanges it gives a boost for their prices so it's worth to stay hodl as far as it concerns TRON. TRON may appear at Gemini exchange and the market talks about such opportunity. TRON can be also added to the traded altcoins at Coinbase/GDAX and Circle. If these rumors come true then TRON will pump hard as it has already occured in the past. Just recall, at the beginning of December last year market capitalization was around $180 million and after the month TRON has exploded almost to the Moon. Five top exchanges that trades TRON now are Upbit with 16,41% of total volume, Binance (16,26%) and Bithumb (12,19%).