The question: "What is a current price of Bitcoin?" is one of the issues coming strikingly to the head when anybody discusses cryptocurrencies as a possible object to invest. It's well known where to find out a place where you can buy crypto, for example, Binance. Binance also provides some statistics useful for traders. But there are some the best sites to learn more about Bitcoin price, capitalization and trends, and not only about BTC but about any other cryptocurrencies.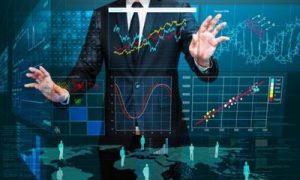 CoinMarketCap.com is being considered as one of the most popular resource to explore and many who come to cryptocurrencies market they face this site. It has too simple design, it's free. Meanwhile CoinMarketCap covers only 2073 cryptocurrencies. This data is often being cited by Cointelegraph.com, one of the popular world media about blockchain and crypto.
There are some useful and fast links at CoinMarketCap. This link shows for example the Ripple (XRP) tokens turnover broken down on various cryptocurrencies exchanges. The historical data about XRP one may also check. To learn more about Ripple is hype thing: according to the 2018 survey performed by Google Ripple follows Bitcoin in terms of high searches demand.
Another useful link to learn is the rating of cryptocurrencies trading platforms in terms of crypto daily turnover. This statistics doesn't exclude the opportunities of wash trading at some exchanges so it's worth to evaluate other characteristics when one chooses an exchange to open digital wallet and start trading crypto. Binance has lost its #1 spot but it's still being considered as one of the most secure crypto exchanges in the world. Funds are SAFU as CEO Binance Changpeng Zhao likes saying that means: the platform hoards financial reserves for to cover possible losses of users in worst case of hackers' attack when it's proved to be successful.