The Head of Operations at OKEx, the next Binance cryptocurrencies exchange in terms of crypto turnover, believes that there is "something good" may occur with Bitcoin. He points to the fact that Bitcoin bravely navigates amidst the financial storms prevailing at Wall-Street. The expert cites two milestones in Bitcoin development. One of them gets an origin from the case when a pizza was bought for 2,000 Bitcoins unleashing Bitcoin Pizza Day. And the other milestone was when Bitcoin has climbed last year's December to its all-time-high ($20,085 at 17th of December).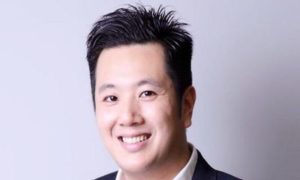 Nevertheless the Bitcoin couldn't retain such high level and dropped by over 70% there is obvious accumulation framed in the prices' levels between $5,750 and $6,000. Cheung points that there is rising turbulence one may see at the classical markets: Dow Jones lost last week 3%, Nasdaq plummeted by 2,5%. The mix of rising dollar and interest rises and collapsing markets is the prequel for coming new financial crisis.
Bitcoin stays immune to this fluctuations despite of the fact that in February when one may witnesses previous Wall-Street down fall the cryptocurrency followed the same way and lost about 30% of its value just fro two days.