The analyst Robert Leshner predicts that rising interest rates of US Federal Reserve System (FRS) will challenge the awaited cryptocurrencies' boom. As it's well known FRS has found a "cure" from ramifications of 2008 world financial crisis when it started to pump trillions dollars trying to boost US economic growth. This policy flooded global monetary system with excess liquidity that drove key stocks' indexes over the world. This was also a time when Bitcoin has come up and current cryptocurrencies market all the way lives in the situation of "cheap money". This time goes by.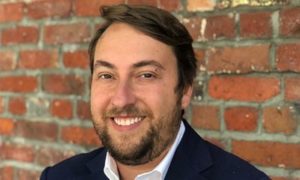 Leshner reminds that at 8th of November FRS is highly likely to raise interest rates, and this move will test the Bitcoin resilience to lower fluctuations than S&P500 demonstrates. Leshner argues that crypto investors are still interesting in getting profit and the probability of this may decline because of almost imminent interest rates by FRS. The analyst believes that one of the possible answers to arising question is crypto bank that may receive cryptocurrencies on deposit and give back interest incomes for deposit holders.
Leshner also predicts that drowning cryptocurrencies market unleashes rising demand for crypto assets nay hedge against downward movement of the most cryptocurrencies. So this will give a room for new stablecoins to come and their number may increase 50 from current 46.