The ten global cryptoassets pundits gathered by Finder to share their views regarding near coming future market performance concluded that Bitcoin hits $6,700 at 1st January of 2019 year staging almost double growth from current level. This forecast sounds shy compared with prediction made by Tom Lee of Fundstrat Global Advisors who argues that Bitcoin hits $15.000 level at the same date.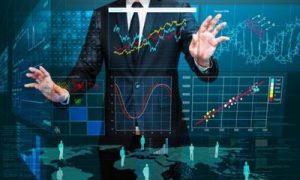 The same fate of visible rise in coming days the experts see in Cardano (ADA) and Stellar (XLM). XLM has already proved its resilience amid cryptocurrencies downward trend and moved to the fourth spot in terms of its total capitalization. ADA was less successful and lost their 9th spot to Bitcoin SV. ADA also gave a way forward TRON and took the 11th spot at CoinMarketCap rating. Nevertheless the experts polled by Finder points that XLM reaches $0.28 and ADA hits $0.06 in first day of New Year.
The experts also await the comeback of Ethereum that is expected to grow 35% to the $141 and again outpaces XRP that will be able to demonstrate a mild growth of 3%. EOS is expected to rise by 20%, Bitcoin Cash – by 14%, and Monero – by 3%. Meanwhile, the analysts are pessimistic about short run performance of Tron (-12%), Litecoin (-13%), Binance Coin (-32%).