Bill Gates appeared in the video that apparently showed the softened tone of the billionaire regarding cryptocurrencies. Previously he praised "digital currencies" four years ago but he was vigorously against Bitcoin and other "anonymous" crypto. He stated that his charity foundation he drives with his spouse Melinda is "involved in digital money but unlike Bitcoin it would not be anonymous digital money. In Kenya M-pesa is being used for almost half of all transactions. Digital money has low transaction costs which is great for the poor because they need to do financial transactions with small amounts of money. Over the next 5 years I think digital money will catch on in India and parts of Africa and help the poorest a lot."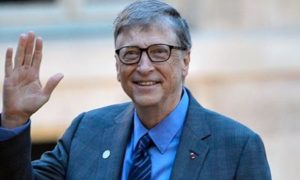 He held the same logic three years ago too but new video lacks Bitcoin critics and concentrated on benefits of "digital currencies" that apparently related to the cryptocurrencies. For instance, Bill Gates argues that digital platform and digitalization may lower the cost of various financial transactions as much as 90%. This is not standing alone opinion. For example, new blockchain platform developed by Vakt and adopted by oil majors such as BP and Shell is going to lower operating costs by 40%.
So Gates started operating exact figures of economic advanced the "digital platform" may bring about and this means that his considerations moved from the shy thesis that new technologies may help people in poor countries to get in touch with financial services to the understanding of distributed ledger technology as creating one new opportunities as for people as for businesses as well.
He summarizes that "another breakthrough innovation, including the poorest, in a financial system that increases instead of limiting the value of their assets, transforming the underlined economics and financial services through digital currency will help those who live in poverty directly. It will also support a host of other development activities, including health and agriculture."