Project Name: VenusEnergy
Interviewee Full Name: ARNOLDAS BELOZARAVIČIUS
Date: 2018.08.30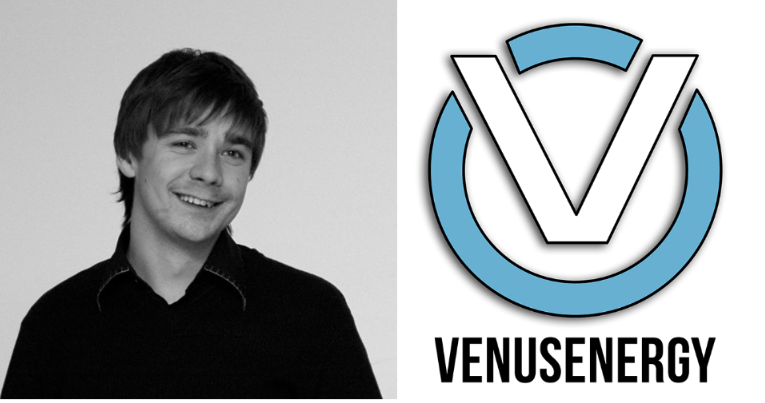 Q1: Tell us a little about yourself, how did you get into this business?
A1: I am Arnoldas Belozaravičius co founder and CEO at VenusEnergy. I am also IT technology enthusiast. I work with blockchain and crypto currency more then 5 years. I created of few social projects.
Q2: What was the original idea behind the project?
A2: VenusEnergy is inspired by a scientist, futurist and inventor Jacque Fresco and his project Venus. We were fascinated by his philosophy and attitude towards the world and decided to support his ideas (a world without war, violence and the importance of saving natural resources) through blockchain.
Q3. What makes this project innovative and special? How it will affect the average user?
A3: VENUS token holders would receive energy produced from renewable energy sources; they would also receive mining platform capacities. It means that the VenusEnergy holders will be able to buy mining power in VenusEnergy platform much cheaper than it will cost using other currencies.
Q4. There is a precipitation that most ICOs are going to fail in the long term. What is your opinion about this?
A4: My opinion that in future we will have strongest projects. It's because requirements for ICO projects will increase.
Q5. Would this project be still possible without the use of the blockchain technology and why?
A5: No. Because it's realate with cryptocurrency mining platform.
Q6. If you could fully cooperate with another ICO project, which one would it be and why?
A6: We would like to cooperate with: "CyClean", "WPP", "Zero Carbon Project".
Q7. Right now, are you exploiting the full potential of your token's utility?
A7: No. We have big plans ahead. As we are working in a rapidly changing environment, we are constantly looking for new ways and ideas on how to integrate both alternative and green energy into blockchain and P2P.
Q8. What will be the benefits for long-term token holders?
A8: We hope what value of our token will increase.
Q9. How do you plan to fight against phishing and scamming attempts concerning your token?
A9: We have strong IT specialists and they are ready to protect our project.
Q10. Tell us about your future plans. What to expect from the project?
A10: We hope that other project will be successful. At this moment we have several
proposals to join big project of energy.
Q11. Finally, what is the message you want to communicate to the world and your
supporters?
A11: VenusEnergy – STEP TO THE CLEANER WORLD !

VENUSENERGY ON SOCIAL MEDIA:
Facebook: https://www.facebook.com/VENUSTOKEN/
Twitter: https://twitter.com/Venus_Energy/
VKontakte: https://vk.com/venus_energy/
Instagram: https://www.instagram.com/venusenergy/
Reddit: https://www.reddit.com/user/VenusEnergy/
Medium: https://medium.com/@venusenergy/
Telegram: https://t.me/joinchat/Idh46RKtPtuh1d9Gf02iEw
Github: https://github.com/MAfia8888/VENUS/