The twins Cameron and Tyler Winlklevoss, who are reportedly Bitcoin billionaires, are people behind US based Gemini cryptocurrencies exchange. This platform is being considered as one of the important "gateway" for institutional investors' advent to the crypto sphere but this vast popular opinion twins like breaking. They've just launched a Gemini mobile application and Cameron Winklevoss promises that "you can trade crypto wherever you are and whenever you want."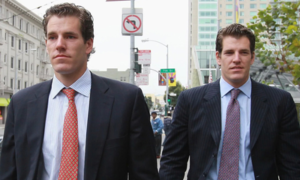 Formally said it means that twins extend their crypto services (Buy and sell cryptocurrency, view market prices and your portfolio value, set price alerts, set recurring buy orders, buy The Cryptoverse™ (i.e., basket orders) and Send, receive cryptocurrency) for people based in US sanctioned countries such as Russia, Venezuela, Iran, Cuba, North Korea, Libya and Somali.
If it's true then Winklevoss boasts to be true crypto evangelists that will propagate cryptocurrencies for all people and companies. It sounds as unimaginable since such behavior may inflict severe financial penalties from OFAC, the arm of US Treasury engaged in maintaining US sanctions against targeted countries, people, companies and whole sectors of economy. Meanwhile Cameron also made a bold announcement that "in 2018 everyone wanted to be in crypto. In 2019, we will find out who really wants to be in crypto." This means that Winklevoss understand that crypto world now lose many participants since they lack patience amid crypto market downturn. He makes a point that the true belief into cryptocurrencies means that people build crypto companies in such manner that they can't exist without crypto and blockchain.