Any opinion leaders may influence the crypto market but it's the most important to learn what's the reason each of them has to behave in some specific way. 24-th of May has followed the path of 23-d of May and crypto market is crashing. Bitcoin price is $7525.  At the same time the US Department of Jusitce demonstrates unusually  interest into the way the crypto market performs. As Bloomberg informs this state body together with Commodity and Futures Trading Commission (CFTC) undertakes a probe of supposedly illegal trading practices that may result into artificial pumps and dumps at the crypto market. Great deal, of course, but as Wolfie Zhao, columnist at Coindesk site states, there is about "criminal investigation into cryptocurrency traders who may have manipulated the market old-school illicit tactics".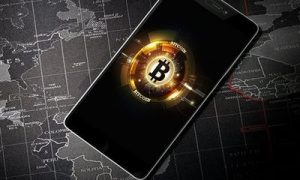 And it's worth to note that "criminal manipulations" may be indeed be performed with knowledge and experience traders have got from operations at the forex, shares and bonds markets. It's obvious that recent downturn of almost all cryptocurrencies may prove the suggestion that there are some institutional investors that has come to the market with "old-school tactics" and do their own game. The attempt to deflect the attention from this possibility that might lead to investigation against some powerful corporations sitting at Wall Street is visible. Tom Lee, analyst and founder of Fundstrat Global Advisors think-tank (who pays?), stubbornly claim that "I think institutional investors… haven't really come into crypto yet because there is still some regulatory uncertainty" (citation from this source).
Tom Lee has already made big mistake when he made a poorly-elaborated forecast about crypto rise during NY Consensus 2018, moreover his forecast was not unique since a month before Tom Lee started talking about it, one of the user of Reddit, Robcrypto, has made similar suggestions. Has Tom Lee borrowed some essence of these suggestions or not, the question is open. Nevertheless failed forecast Tom Lee is still welcome to deliver new statements at CNBC tv-channel about cryptocurrencies' future, one of the most beloved by Wall Street traders media outlet. Who is his boss?