The Jade Industry will be united with the use of the Jade token by Crypto Jade
Crypto Jade is currently working on building a unique blockchain that will be beneficial for its investors and physical jade dealerships and mining companies. This type of system will be self-sustaining, allowing for perpetual growth of the company because the Jade Coin will be recognized as the official cryptocurrency of the jade industry.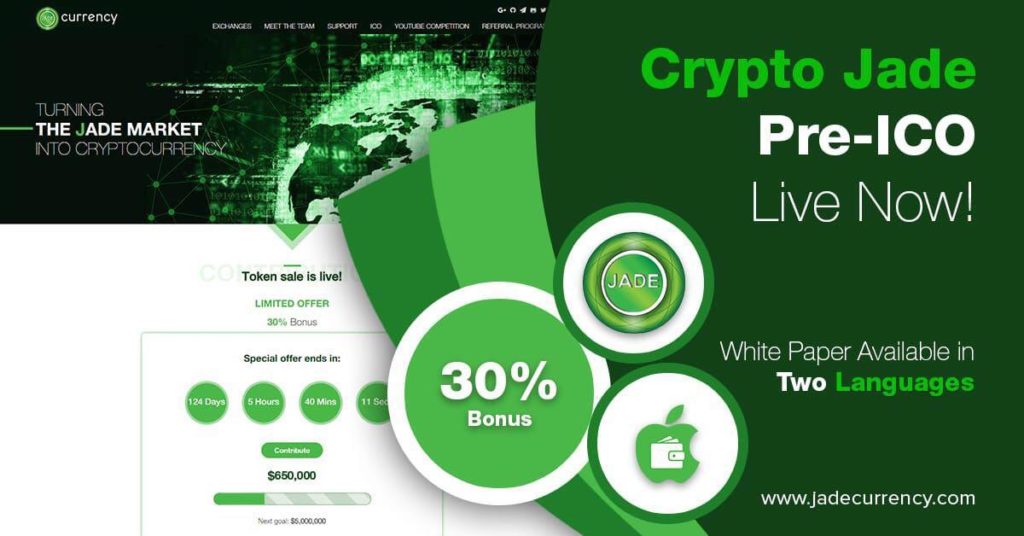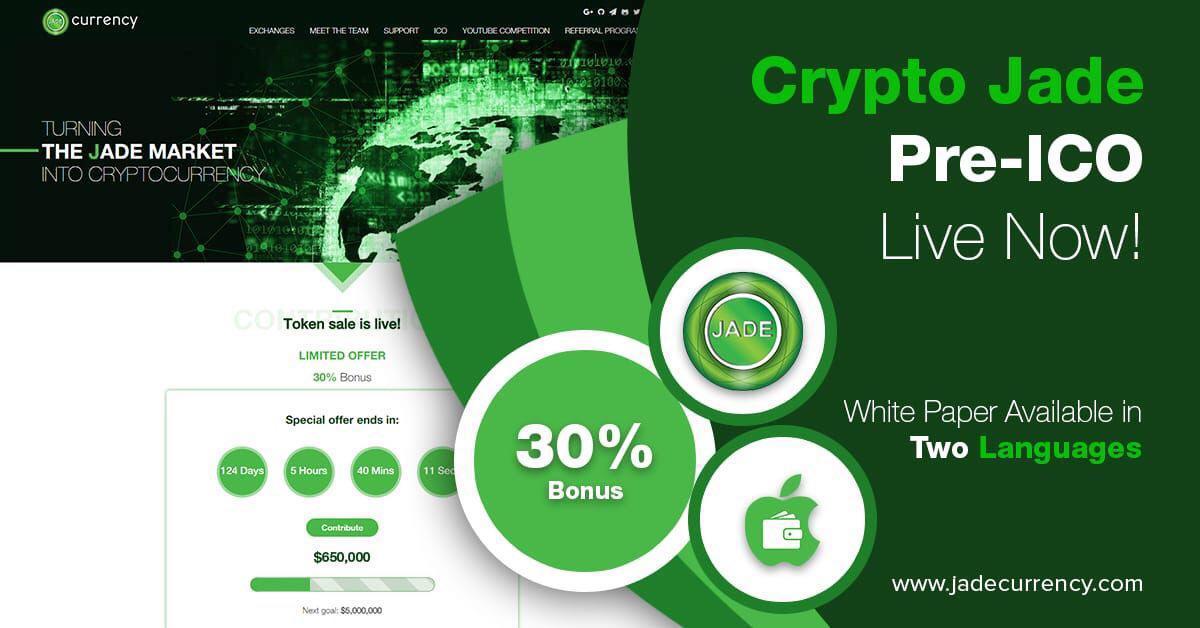 We will be recognized as the official cryptocurrency of the Industry for the following reasons;
– Our competitors in Asia have failed to offer the technology to bridge market borders for jade between asia to the rest of the world.
– The Jade Coin blockchain will have tiny transactions fees making it a desirable currency.
– Jade stone is expensive and our cryptocurrency will help buyers and sellers of jade save thousands of dollars on international fees which they would have to pay if they were to use fiat currency.
– Our company has legal advisors who operate in countries such as China and Myanmar where the jade market is primarily based, ensuring that we will be able to operate successfully despite any cryptocurrency legal sanctions present in those areas.
Not only are we offering a blockchain solution to a big problem, but we will help the global jade industry thrive by adding thousands of potential buyers who want to purchase jade securely across the globe using our Jade Coin which will be accepted by multiple jade dealerships across Asia.
We will be releasing an updated whitepaper with full details of our business plan moving forward. This will be available on our website at: www.jadecurrency.com.
If you have any questions feel free to ask us in our telegram community: https://t.me/jadecurrency
Token sale is live: jadecurrency.com