Venezuela has accelerated the work to promote not only Petro by as well cryptocurrencies taking as whole as a method to financially support oil transactions. The president of PDVSA Manuel Quevedo, who also a Venezuelan minister of oil and mining, tweeted that he is going pitch and shill Petro to OPEC, the Organization of the petroleum exporting countries. PDVSA is a state backed and run the main oil enterprise in the country boasting of having the most rich oil resources in the world.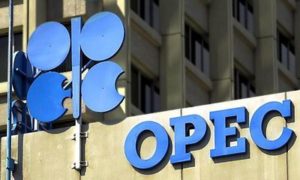 The president of Venezuela, Nicholas Maduro, demanded from PDVSA to pay out salaries in Petro and transfer all payments for oil exports into Petro. PDVSA obeyed this demand as Quevedo confirmed.
At the same time, from the very beginning of crypto saga development in Venezuela the powers has stressed that they favors not only Petro but any digital currencies as the way to drop US dollars as mean of payment. This course was "supported" by US sanctions that aims to cut Venezuela off US dollars' circulation, almost the same way Washington enacted recent financial restrictions targeted Iran.
Venezuela and Iran as well as Russia, all countries founding themselves under severe US sanctions, along with other 13 states conform OPEC established in 1960 year. The coming meeting of representatives of key world oil producers accounting for 40% global petroleum supply will be held December, 6, as in usually, in Vienna, Austria where OPEC hosts its headquarters.