Nick Szabo, a famous crypto enterpreneur, has recently lashed out against EOS main-net slated to appear by 2d June. According to Szabo, "EOS depends on a naively drafted "constitution", human-interpreted wet code. As a result EOS will be labor-intensive, permissioned, jurisdictionally biased, and will have poor social scalability". That is not less important one can mention that coming EOS blockchain has only 21 nodes that can be easily fallen under control of some group of people who will govern the network and dictate their rules. For crypto world what happens with EOS is important since it holds the 5th rank taking into account of its capitalization.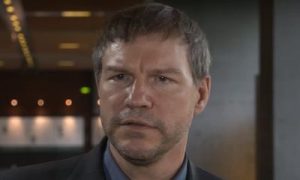 Of course the scenario when everybody may run a node looks unrealistic but at the same time it's worth to say that everybody should be able to run a node. Such option is excluded for EOS network since bigger your EOS quantity more power you can expose over grid. But this ruins what can be described as decentralized newtwork.
Who is behind EOS and who can get an ultimate control over coming network? It's unknown exactly for today but it seems that EOS is massively promoted by some investor groups from Wenzhou (China) seeking for a new investment options after real estate not giving good profits anymore.
The market became nervous about strange announcement made by Daniel Larimer, co-founder of Steemit and EOS CTO. Four days before EOS main-net he asks "Help us find critical bugs in #EOSIO before our 1.0 release. $10K for every unique bug that can cause a crash, privilege escalation, or non-deterministic behavior in smart contracts. Offer subject to change, ID required, validity decided at the sole discretion of Block One." Charlie Lee, the founder of LTC became suspicious about it, resonates as "Raises $4B, offers to pay only $10k for catastrophic bugs 2 days before mainnet launch. Strange. And quite a few other concerning issues with EOS." Really, $10 thousand bug bounty reward is too low over a chain they are not launching yet.