Ad networks, crypto trading brokers, gambling operators, ICO founders, exchanges, cryptocurrency developers and affiliates met at the main crypto marketing networking grounds once more.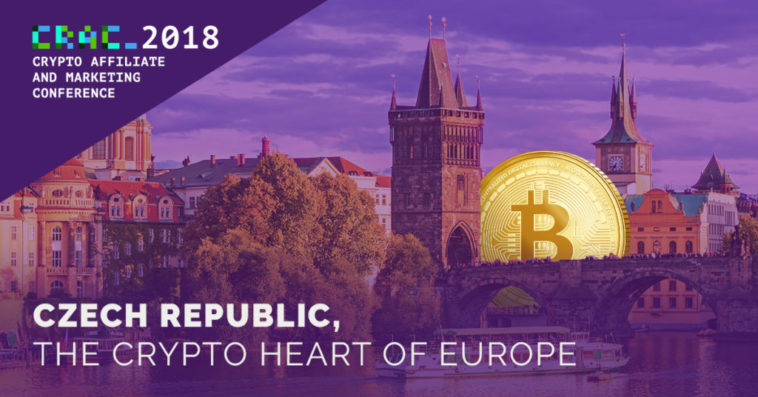 Prague, Czech Republic, April 23-24, 2018 – Crypto Affiliate & Marketing Conference 2018 has given the recently created community of marketers and digital currency enthusiasts another chance to exchange ideas and engage into countless promotion deals for crypto-related projects of all kinds.
"First of all I'd like to thank all of our guests and sponsors, because they really gave us a sense of a strong community capable of creating and implementing unique business ideas and advance the industry beyond what's been considered a limit. This year's conference might not be a record breaker in the terms of raw numbers, but it felt like people were coming to CRAC 2018 with a strong confidence in what they're doing and what they're trying to achieve. Because, to tell the truth, our first conference last year was kind of a venture in the darkness, we had no defined agenda on crypto marketing and such, you know. But this time around, it's been a pleasure to see full-fledged crypto marketers with actual experience and use cases, who stood firm in their belief that this is the future for both affiliate marketing and crypto industry. I think we've managed to set new heights for the events of such kind, and we will definitely continue our work in the future."
Pavel Bykov, Founder.
The conference took place at Prague's biggest exhibition area, within a massive yet elegant XIXth century building, the Industrial Palace. As always, the fun had started with a welcoming party at Pivovar Marina on the bank of beatiful Vltava river, where everyone enjoyed the finest Czech beer and friendly atmosphere. After the main event, the guests headed for the party of their lifetime at the famous Mecca Club. It was a fest of non-stop networking and glamorous fun.
All in all, CRAC 2018 has reaffirmed its status of the leading blockchain-themed event and outlined concrete goals for new crypto projects and marketing campaigns for years to come.