The Blockchain Story in Asia
Blockchain is one of the hottest topics this year. Its potential to disrupt various industries is just about to be seen. Many Blockchain companies move to Switzerland, Caribbean or Singapore… but what is really happening in ASIA?!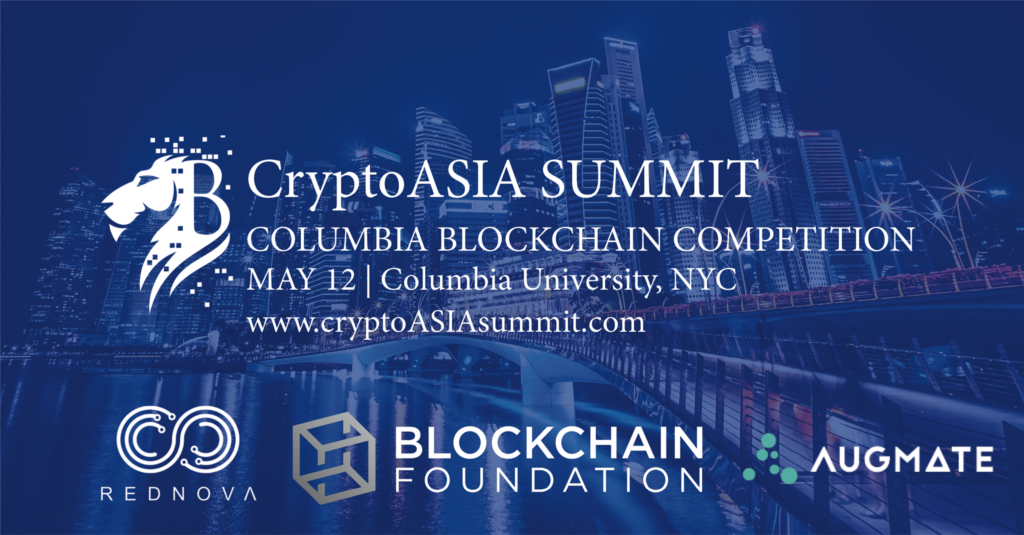 Join this event and understand how blockchain technologies are implemented and supported by Asian Governments – on the other side of the World. Find out more about the Asian market and its opportunities.
Are you building the next big thing with Blockchain Tech?
APPLY HERE and pitch at this event! Top VCs and investors will judge the coolest Blockchain project.
Attend and connect with potential partners, investors and influencers in the Blockchain and Token industry. Be part of the Blockchain Week NYC 2018!
Agenda:
9.30am – 10am Registration
10am – 10.15am Opening Remarks by Kiran (Columbia Blockchain Alliance)
10.15am – 10.45am Keynote Speech by Rae Deng (RedNova)
'Why We Call Singapore the Crypto Island? Asia's Blockchain Landscape'
10.45pm – 12pm Panel I 'The Crypto Ecosystem in Asia'
Panelists: Ricky Li (FBG Capital), Lamento (Nirvana Capital), Huadong Pang (COOIX), Yubo Ruan (8 Decimal), Nithin Palavalli (ExVillage)
12pm – 1pm  LUNCH​
1pm – 1.30pm Keynote Speech by Huobi
"The Global Voyage of a Chinese Crypto Exchange"
1.30pm – 2.45pm Panel II 'The Blockchain Technology and Use Cases'
Panelists: Maolin Zheng (Seele), Baron Gong (Origo), Denis Polulyakhov (Mark.Space), Raullen Chai (IoTex)
2.45pm – 3.15pm Keynote Speech by Angela Tong (Jinse Finance)
"The Blockchain Media industry in China and the Role of Jinse"
3.15pm – 3.30pm TEA BREAK
3.30pm – 4.45pm PITCHES
AFTERPARTY