China's Center for Information and Industry Development (CCID) has released new, sixth, report comprising 33 distinguished cryptocurrencies. EOS and Ethereum hold 1st and 2-d spots (since June they have the same positions), Bitcoin has reserved 19th place coming down from 16th place. Bitcoin Cash enjoys 28th spot coming up from 31 place. Bitshares, Nebulas and NEO hold 3d, 4th and 5th spots respectively.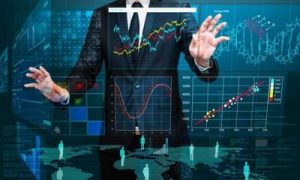 As the paper states, "at present, EOS and Ethereum are undoubtedly the preferred platforms for Dapp development worldwide, and EOS is showing a stronger momentum. The data shows that EOS Dapp is highly active and user increments are large." The first research into cryptocurrencies has appeared in May current year, and there are three core criteria to range cryptocurrencies: technology, applicability and creativity.
The best technological cryptocurrencies are EOS, Bitshares, Steem, Ethereum and Gxchain. The most adopted cryptocurrencies if one consider this factor as dynamic variable are Ethereum, Neo, Nebulas, Qtum and Dash. At last, the most creative cryptoassets are Bitcoin, Ethereum, EOS, Nuls and Cardano. As far it concerns dynamics in creativity CCID notes that "compared with the previous index, the public chains with the largest increases in the innovation index are Ripple, Nuls, Iota, Nebulas and Bitcoin Cash." The outsider of crypto rating is NEM holding the last, 33, spot.
The report was worked out by the collaboration between a number of organizations under "umbrella" of CCID: Blockchain Research Institute, CCID Think Tank and China Software Testing Center.  There is worth to mention that recently The Shenzhen Court of International Arbitration (SCIA) declared  that "although Bitcoin may not be a legal currency in China, that does not prevent it from being protected by law as a property." This decision may break up the Chinese market for cryptocurencies turnover since it was apparently strangled by crypto trading ban introduced by official Beijing in September last year.