Shanghai is decked up to witness a new blockchain event, Blockchain Technology Summit 2018, on 24th and 25th August, 2018.
There is no doubt that the rapidly developing blockchain technology began to explode in early 2018. Despite arguments about the risks and regulation of ICO, Internet giants have referred to blockchain technology on various important occasions spontaneously, with longing, passion and anticipation.
Across the globe, organizations are scrutinizing how blockchain technology is going to transform and optimize current processes, free them from the middleman and save costs significantly. The potential is huge and possibilities limitless. However, there are still considerable challenges to overcome before benefits can be realized.
Blockchain Technology Summit 2018 is going to further encourage and facilitate the communication in blockchain technology. The event, which is organized to discuss the innovation of blockchain by directing attention to the technology itself, awaits presence of nearly 1000 enthusiasts.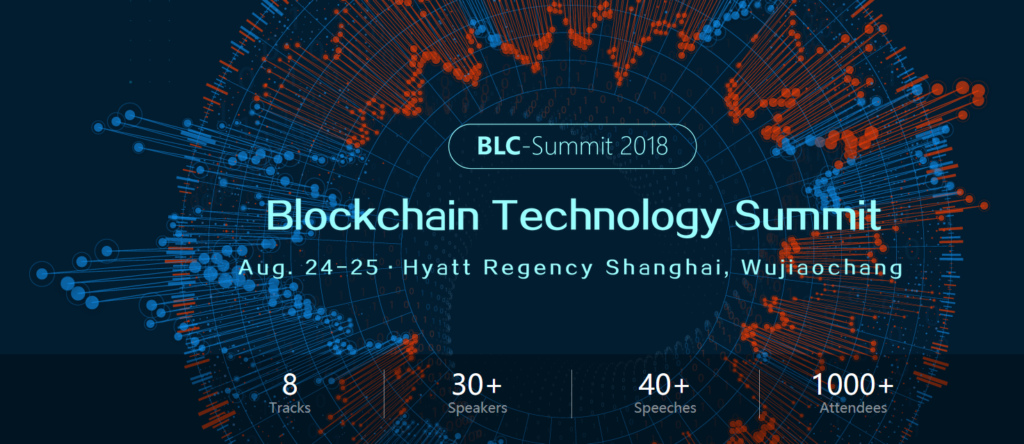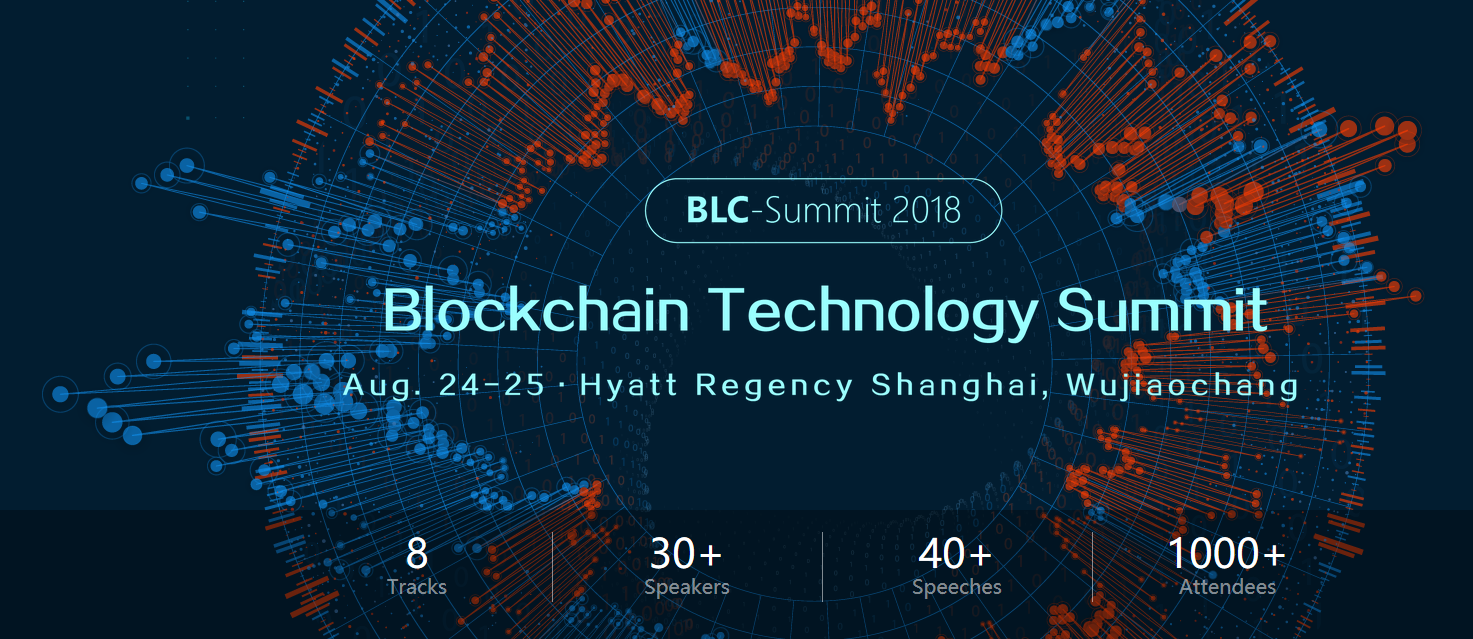 With cutting-edge case studies, the Summit advocates a "how-to" approach intended to deploy blockchain technologies across industries like finance, insurance, logistics, utilities, media and entertainment, etc.
The Summit also provides blockchain startups with the privilege to meet and interact with some of the biggest names in the industry as well as international venture capitalists to whom they can pitch their ideas, and extracts piths from the leading edge of the industry to catapult their business further.
Blockchain Technology Summit 2018 is organized in such a way, with 30 experts to converge from all over the domain. Speakers to be present at the upcoming event include:
Lon Wong —— CEO of ProximaX, Founder of NEM Foundation
Bill Yao —— Founder of PPTV, Partner of BlueRun Ventures
Sandris Murins —— Co-founder & Strategic Director of Iconiq Lab
Wayne Chu —— MindWorks Ventures Investment Partner
Sankalp Shangari —— CEO & Founder of LaLa World
Garlam Won —— Head of Global Partnership at ICONIZ
Rong Chen —— Co-founder of Elastos
Cory Skinner —— CEO & Founder of RoadLaunch
Roy Li —— Founder of Ruff Chain, Famous Hacker
Fubai Zhong —— Co-founder of Nebulas
Haiyang Xu —— Jinghang Blockchain CEO, Former Chief Architect at Baidu
Haifeng Liu —— Chairman of STBChain, Founder of Blockchain Dreamworks
Mars —— Founder & CEO of Yaofache
Haobo Ma —— Founder of ælf, Founder and CEO of Hoopox
Peng Wu —— CEO of Yuanben blockchain, co-founder of Primas
Hailin Wang —— R&D Director of Taikang Online Internet Development
Sang H. Lee —— CEO and co-founder of DarcMatter
Jiafeng Li —— Senior Information Security Engineer of 360, Tutor of Butian
……
The Summit offers unparalleled access to leading CEOs, founders, innovators and investors in the blockchain and cryptocurrency space.
The Tracks of Blockchain Technology Summit 2018
The conference tracks of Blockchain Technology Summit include discussions to probe into the substantiality and power of blockchain. It keeps up with the latest blockchain technologies and applications through its speakers, allowing attendees exceptional opportunities to be connected with masters and dive deeply into key topics, which are:
"Cutting-edge Trends & Innovation"
"Blockchain Algorithm & Theory"
"Blockchain Technology Stack"
"Blockchain Architecture Practices"
"Digital Crypto Currency"
"Blockchain & Industry Applications"
"Blockchain & FinTech"
And finally, "Investment and Business Model "
About Boolan
Boolan is a high-end Internet education platform that aims to aggregate wisdom around the world for Internet professionals. Establishing collaborative relationships with international masters as Bjarne Stroustrup——the father of C++, Marty Cagan——the author of Inspired, it has hosted a series of highly influential technical summit such as Machine Learning Summit, Product Management Summit, and C++ and System Software Summit.
Boolan's commitment to assembling wisdom around the world and ploughing in the field of blockchain technology makes it an ideal place to get together to consider the possibilities and opportunities of a blockchain-enabled future.
Hence, Shanghai, the financial capital of China, has begun the countdown to witness Blockchain Technology Summit 2018.
Visit the following link for more details and information.