LOS ANGELES, CA, August 8 – Apple co-founder Steve Wozniak will serve as the keynote speaker at Crypto Invest Summit (CIS), returning to the Los Angeles Convention Center, October 22-24, 2018.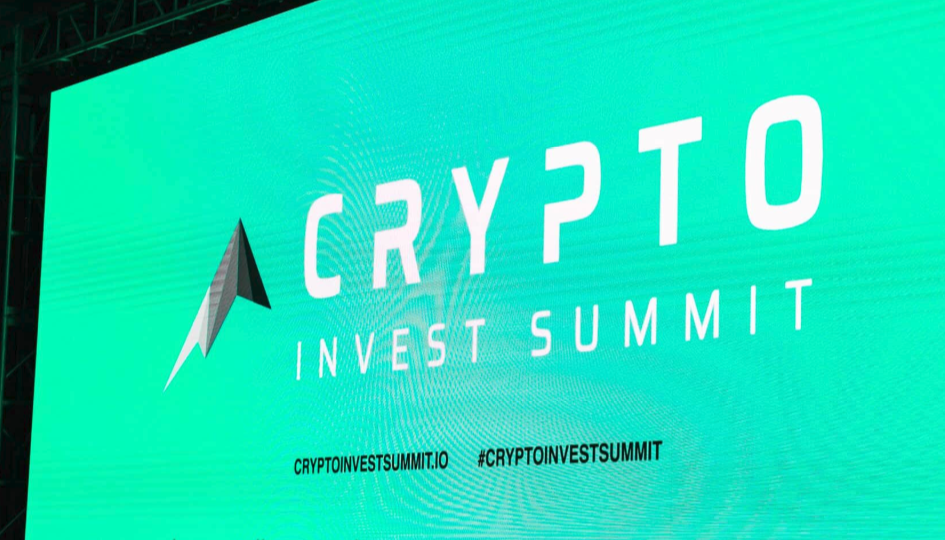 "I am very excited to speak about the potential for Bitcoin and blockchain at Crypto Invest Summit," Wozniak said of the CIS. "I want to speak with the biggest players in the blockchain community and challenge them to make innovative products that create utility – and then bring real value to their users."
Wozniak will take the main stage October 23 at 9:30 a.m., giving CIS attendees a rare opportunity to listen and engage with one of the greatest technological pioneers of the last 50 years, a co-founder of Apple, and a celebrated American inventor, entrepreneur, and philanthropist.
"No one demonstrates innovation and distributing its rewards to those who helped build it more than the Woz," Alon Goren, Co-Founder of CIS and Founding Partner of Goren Holm Ventures, said. "That is the fundamental spirit behind why so many of us were drawn to the cryptocurrency community. To do it right, everyone is incentivized and rewarded for participation."
Wozniak has voiced support for Bitcoin multiple times in the last few years, telling CNBC that while most of the 1,000-plus cryptocurrencies currently in existence had surrendered defining aspects such as decentralization in favor of a business model, he believed Bitcoin had remained pure.
With blockchain companies earning over $1.3 billion in global venture deals in the first five months of 2018 alone, the CIS will help bring some of those dollars to the Los Angeles area while also fostering debate and discussion on the technology and its applications.
"Our platform is for candid conversations, fostering relationships, and deal flow," Josef Holm, the other half of the CIS team and Founding Partner at Goren Holm Ventures, said. To that end, Holm announced ten people from the audience would get to ask Woz questions. "The whole point is to learn things at the summit that cannot be easily searched for on Google."
Building off the massive, sold-out success of the previous Summit, this quarter's event will feature over 60,000 square feet of convention space to accommodate the expected 6,000-plus attendees, an ICO Pitch stage, a loaded speaker list, and the new Security Token Master Class limited to 150 attendees.
Other notable speakers to attend CIS are Tim Draper, Crystal Rose, Rodney Sampson, David Bleznak, David Weild, Adam Draper, Jeremy Gardner, Emily Bush, Ran Neu-Ner, Miko Matsumura, Tegan Kline, Alex Wearn, Steven McKie, Yossi Hasson and Scott Walker.
CIS Sponsors and partners include Totle, Netki, Optimum, BitIRA, Aurora (IDEX), CNBC Crypto Trader, GHV, Onchain Capital, Struck Capital, Gumi Cryptos, Krowdster, Wavemaker Genesis, DNA and American Airlines.
Apply Coininfoline's promo code CIO30 at checkout to save 30% on Early Bird, Team, and Regular Tickets. Registration will sell out and early registration is advised. Register at https://cryptoinvestsummit.io/registration?promo=CIO30
ABOUT Crypto Invest Summit: A sold-out event in 2017, CIS returns to the Los Angeles Convention Center on October 22, 2018, bringing together angel investors, venture capital investors, retail investors, family offices, real estate investors, startups/entrepreneurs, issuers, exchanges, broker-dealers, service providers, and the media for a three-day event. Previous headliners have included Tim Draper, Crystal Rose, Mance Harmon, Ran Neu-Ner, Marcus Lemonis, Robert Herjavec, David Siemer, Bill Barhydt, Scott Walker, Adam Draper, and Apolo Ohno.
More information and press passes at https://cryptoinvestsummit.io