The best ICO projects and qualified investors involved in Healthcare industry will participate in World Blockchain Roadshow Healthcare on September, 20. The unique pitch session will be held within Blockchain In Healthcare Symposium in Dubai. Both events take place in JW Marriot Marquis Hotel.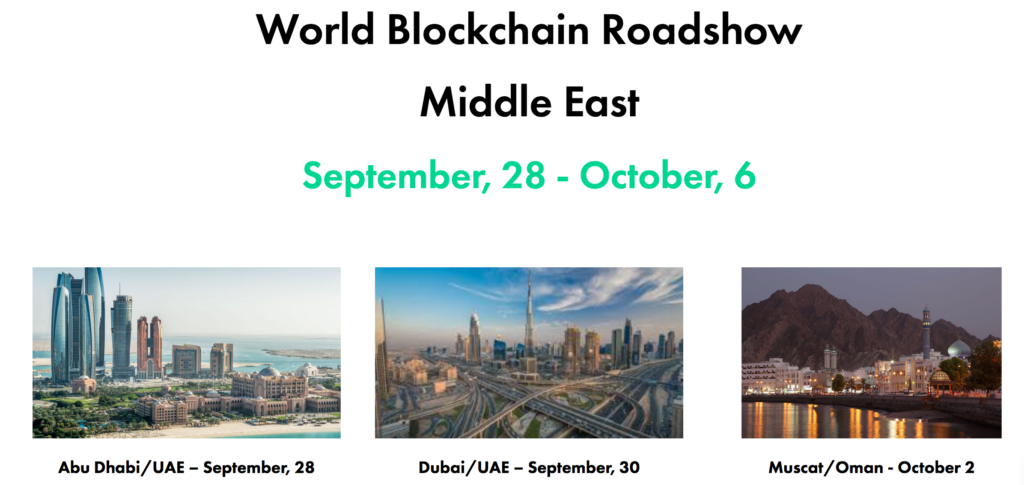 According to ICO Watchlist's statistics, blockchain projects involved in Health industry have raised $276.868.999. The sector is the forth most prosperous in crypto community after Communications, Blockchain Platform and Finance. Implementation of blockchain technology in medicine is a sign of the new era in the healthcare industry. Thus, involved ICOs draw much attention of various healthcare institutes. Representatives of such organisations as GCC Blockchain, Ministry of Health Dubai, HealthEuropa, AIMedEurope, MedGadget, Etheal will attend World Blockchain Roadshow Healthcare.
A free entrance on the largest medical forum is provided for participants of World Blockchain Roadshow. They will have an opportunity to visit every session of Blockchain In Healthcare Symposium including the one with the Ministry of Health and Prevention of United Arab Emirates representatives. Moreover, the projects will be able to install a banner with 50% discount. The visitors of World Blockchain Roadshow are welcomed to take part in the morning block programme.
World Blockchain Roadshow is a blockchain tour on the world crypto capitals. The aim, of the journey is to establish communication between selected ICOs and members of various countries' crypto communities. World Blockchain Roadshow events take place in Asia, Europe and Middle east attracting the most prominent investors.
The event is organized by International Decentralized Association of Cryptocurrency and Blockchain. IDACB is the leading non-profit organization with the influence ensured by participation of 93 countries. The Association promotes blockchain implementation worldwide. The concept of IDACB is to boost development of a unifying approach for international legislation on cryptocurrencies and blockchain.
Contribute in healthcare industry development, raise funds and promote your ICO with IDACB! Join World Blockchain Roadshow Healthcare right now!