"One of the biggest Bitcoin OTC trader in China, want to be the biggest in the world", this biography Zhao Dong released at the description of his Twitter-account. His Bitcoin trading volume now ranks as 4th in the world and he is considered as one of the influential Bitcoin "whales." Since Twitter social media is actually blocked in China as well as a number other Western like internet resources, Dong has appealed to his audience through the messages he drops at his account at Weibo "Chinese Twitter". As one of the world famous Bitcoin billionaires and the founder of Dfund he argues that Bitcoin market will eventually expect bull run.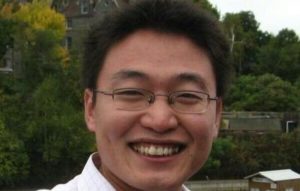 Since now Bitcoin is cheaper than one year ago Dong strongly advice starting to buy Bitcoin: "In the bull market, I don't persuade people to purchase Bitcoin since it seems easy to make fast money but actually, it is not. Now I start talking people trying to convince them to buy Bitcoin. Those who make truckloads of money do not have a very short-run speculative driven investment mindset. Perhaps Bitcoin price will continue to plummet even lower, and it may fall up to 50%. But it is still worth steadily acquiring coins every time it hits a new low. You possibly see a yield of 100 to 200% in 3 years." So Dong doesn't rule out that Bitcoin in its downward trend may touch $2,000 level.
As far long-run forecast Dong has joined Tom Lee, John McAfee, Tim Draper, and Mike Novogratz in their pursuit to convince in crypto bright future.