Special Promotion (limited time)! $100k Token Airdrop at the Summit
$10 OFF Promo Code: blocktrain40
Global Blockchain Technology Expo
Event to be held at the following time, date, and location:
Sunday, May 6, 2018 from 7:00 AM to 6:00 PM (PDT)
Santa Clara Convention Center
5001 Great America Parkway
Santa Clara, CA 95054
The Most Promising Blockchain Project Presentation Summit in 2018
1,000+ Audience | 100+ Blockchain Projects | 100+ Venture Capitalists | 100+ Media Channels

Must-See Presentations:
• Bank Frick :One of the first banks to build up Cryptocurrency Exchange from Liechtenstein, Europe
• BITOCEAN: Licensed Cryptocurrency Exchange from Japan
• Cryptocurrency Future Exchange platform from Japan
• Sentinel, Secure and Decentralized VPN for the Blockchain Age from India
• JoyCoin: Cryptocurrency Exchange from Korea
U.S Project Presentations: (On-boarding More)
• Ripple connects banks, payment providers, digital asset exchanges and corporates via RippleNet to provide one frictionless experience to send money globally.
• Ledger Wallet is a smartcard based Bitcoin hardware wallet bringing maximum protection level to your bitcoins without sacrificing usability or control.
• VEEM is a company focused on transforming archaic banking processes using Blockchain to drive growth for small businesses. Most recent funding round of $24million.
• NuCypher works to make proxy re-encryption for distributed systems and focuses on the security and data breach aspect of blockchain. Recently raised $4.3m from 12 investors, specifically led by Polychain Capital.
• PeerNova has built the first immutable ledger, consisting of audit, scale, and other capabilities to help store, protect and validate data. Recently raised $7m.
• Rentberry focused on improving housing and rental process through blockchain. Recently raised $30m from multiple investors in 2017.
• Open Garden is working on providing decentralized internet access for everyone. Total funding amount of $12.8M since 2014.
• Open Platform is creating the first cryptocurrency wallet for applications, and focuses on the payments side of blockchain Recently received investment from Draper Ventures.
• Mainframe has developed a messaging network focused on exclusively protecting your data and empowering you to ensure the safety of your data.
• SWFT Blockchain is a global cross-chain transfer protocol. Using AI, ML, and big data, SWFT Blockchain allows users to quickly and safely transfer digital assets in one click.
• Manifold Technology offers the highest-performance distributed ledger technology platform on the market.
• Penta is a universal blockchain connector and next generation network that combines high-performing DAPPs with an underlying blockchain superhighway.
• Mobius closes the gap between the internet world and blockchain world through innovative and simple protocols .
• WeTrust aims to provide decentralized financial services and create a more inclusive financial system which allows anyone to access fair, equitable financial services.
And a lot more!!!!
Speakers (On-boarding More):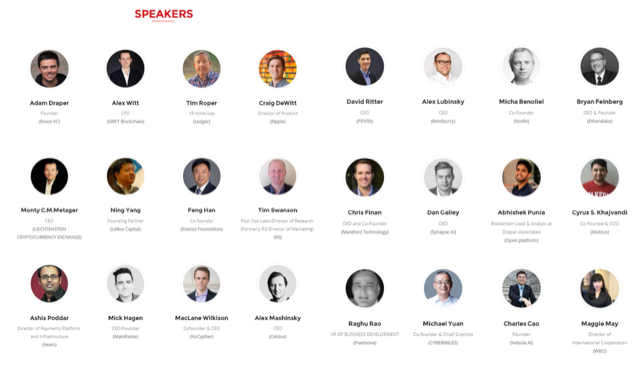 Attending Investment Organizations(on-boarding more):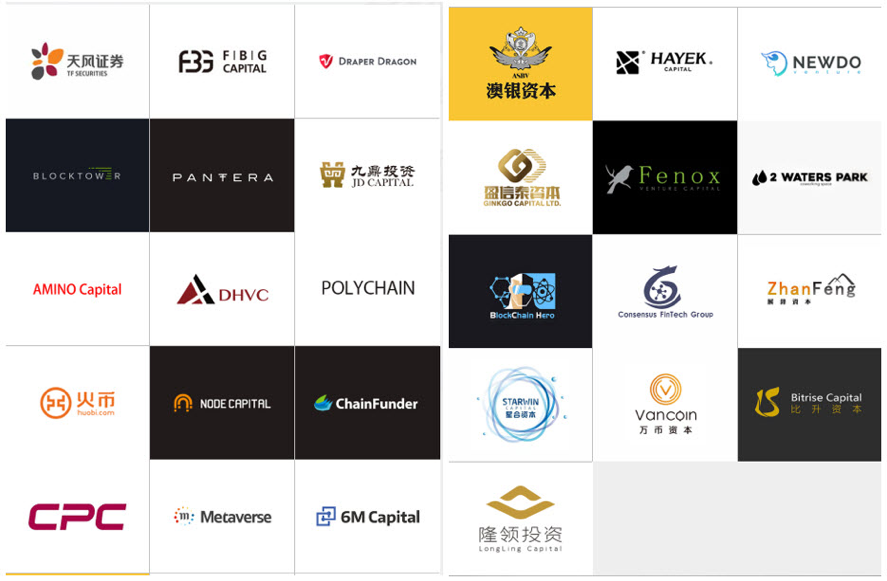 Host: BlockTrain, a global blockchain media platform dedicated to serving North America and Greater China markets.

Co-Host: Draper Dragon Fund,a member of the Draper Venture Network, it draws upon the substantial resources and capabilities developed over two decades of venture capital investing.

Co-Organizers:
• North American Blockchain Association
• Metaverse
• Consensus Fintech Group
• Blockchain Hero
• China Blockchain Research Center
• Silicon Valley Blockchain Catalyst
• World Blockchain Association
• SWFT Blockchain
• PCHAIN
Contact for registering project booth or questions: info@blocktrainmedia.com
Conference Website: http://blocktrainsv.com