On September 11, the international company Smile-Expo will conduct a large crypto event Blockchain & Bitcoin Conference Stockholm for the second time. In the framework of the conference, experts will meet in the capital of Sweden to talk about the decentralized technology usage in various sectors.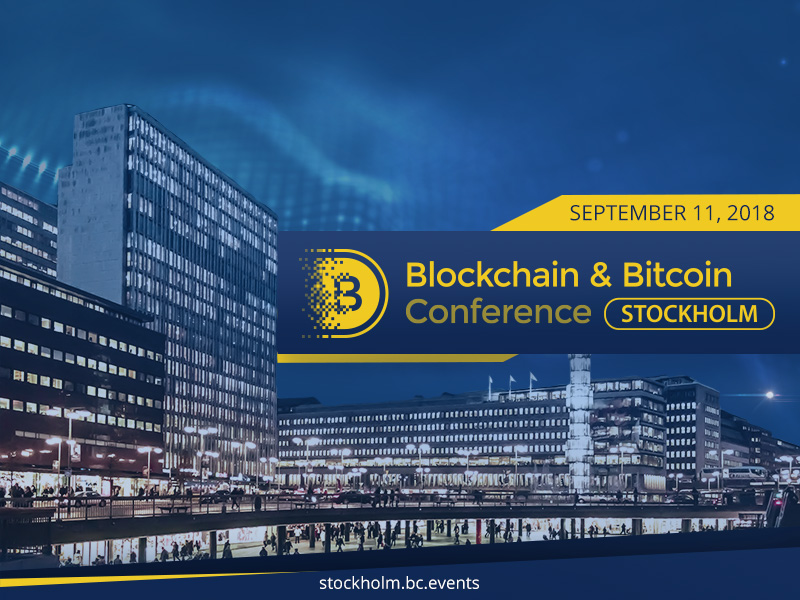 What is Waiting for the Guests?
The conference will unite 16 speakers known all over the world. The traditional demozone will feature 20 companies and startups this time. They will share their innovative ideas and introduce latest products for crypto environment.
At the event, guests will have a chance to visit 2 panel discussions where partakers will make clarifications about "Blockchain in the energy sector" and "The Era of New Technology: Blockchain in various spheres."
What Else Will Be in the Center of Attention?
Invited experts will elaborate on many topics regarding DLT, mostly paying attention at its potential for various use cases.
Main topics:
• analysis of DLT regarding the implementation into different spheres;
• real cases of digital assets regulations in the world;
• DLT for entrepreneurship;
• preparation and launching of ICO.
How Is This Conference Different?
This event will not only focus on popular DLT uses but also on its innovative applications globally. Specialists will exchange views on the Blockchain in energy industry, climate changes and global warming.
Experts will touch upon such topics as invasion of Blockchain in the real estate industry, DLT in the healthcare sector and new opportunities for transport and logistics with decentralization.
Apart from that, speakers will also pay attention at Blockchain integration into journalism sphere and land business.
The organizer of the event is Smile-Expo, the company holding a series of Blockchain & Bitcoin Conferences all over the world.
Don't miss the chance to attend the large crypto event and get firsthand information about the DLT use in different industries! Registration >>>