DAOstack is an exciting blockchain technology project with a product launch this spring and a token sale beginning May 1.
Designed to catalyze the future of collaboration, DAOstack is a platform for decentralized governance that enables decentralized companies, funds, and markets to easily self-organize around shared goals or values. DAOstack is sometimes called an operating system for collective intelligence, or a WordPress for DAOs.
The platform includes a flexible smart contract framework, a friendly javascript developer environment, and an intuitive user interface that allows anyone to create or participate in a decentralized organization without technical knowledge.
Most of the expected proceeds from the DAOstack token sale will be reserved for management by a DAO fund, in which the community of GEN token holders will create proposals for the allocation of resources.
The Need
The movement toward decentralization, in which networks of peers self-organize to act collectively without concentrated power centers, has arisen as an exciting alternative to conventional top-down organizations. One such type of organization, the DAO – or decentralized autonomous organization – has become popular in concept.
Up until this point, however, the decentralization movement has not yet scaled. One main reason has been the lack of effective governance and technology solutions to coordinate decision-making among large groups. DAOstack provides that solution.
The Approach
DAOstack is designed not to be a fixed offering in decentralized governance, but rather a sandbox for ongoing experimentation, in which bits and pieces of governance infrastructure can be easily mixed and matched for each organization, like LEGO building blocks or WordPress templates. It's also built to be highly accessible, serving the needs of everyone from blockchain-governance programmers to the most technophobic DAO participants. DAOstack also makes it easy for developers to build custom front-end applications based on the stack's back end.
DAOstack Use Cases
Collaboration: Imagine a film project of 1,000 artists, an open-source software project of 10,000 developers, a climate initiative of 50,000 scientists, or a collaborative news network of 100,000 journalists.
Asset Management: Imagine decentralized versions of venture funds, insurance networks, charitable funds, or real estate investment collectives.
Curation: Imagine decentralized versions of restaurant or hotel guides, similar to Yelp or TripAdvisor; article or video feeds, akin to social news feeds or Reddit; or website listings, like a socially curated Google search
The Collaborative Economy
DAOstack is designed to underpin not just individual organizations but an entire ecosystem of interoperable DAOs, able to share talent, ideas, and learnings. DAOs will even be able to act as members of other DAOs, creating a fluid "DAO mesh" or "internet of work". DAOstack envisions tens or hundreds of millions of people are participating in this kind of collaborative economy – one in which no one wields a disproportionate amount of power, all are rewarded in proportion to the value they contribute, and everyone is incentivized to act in alignment with the common good.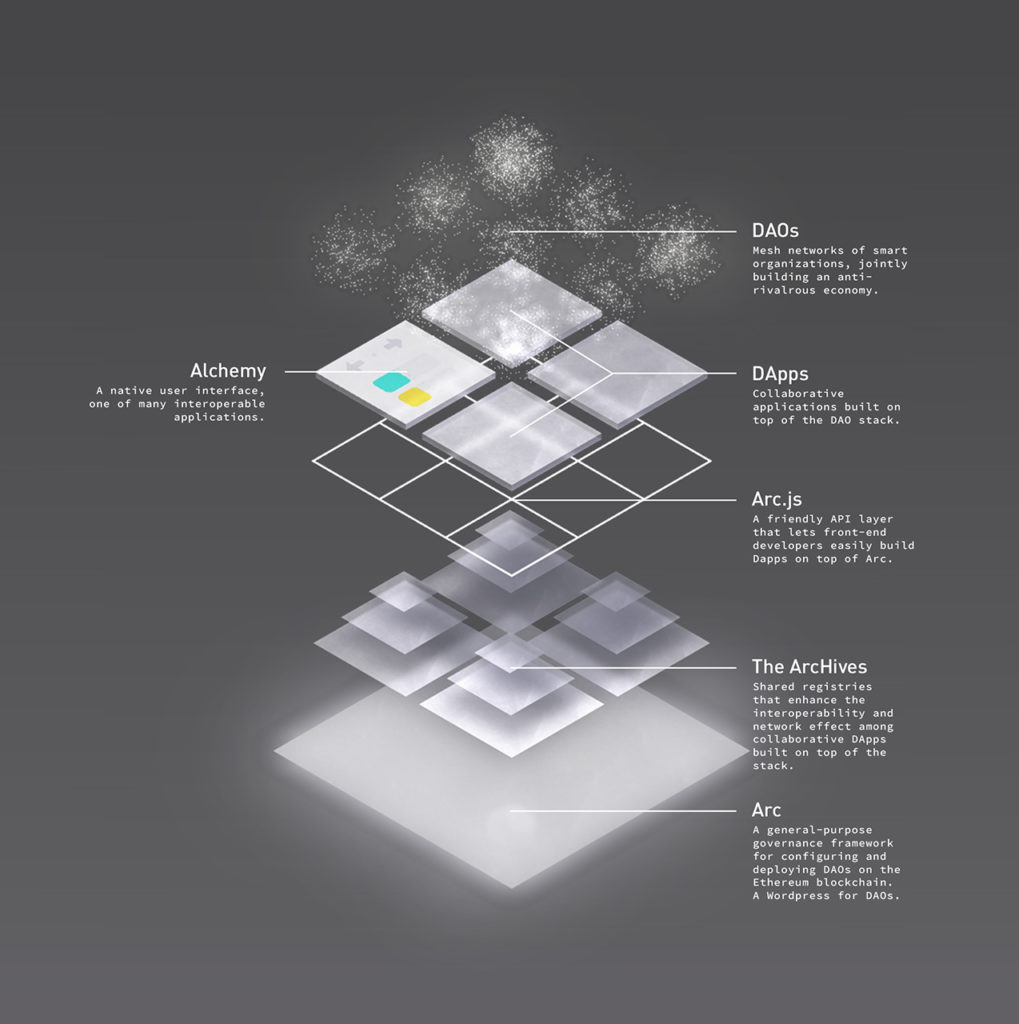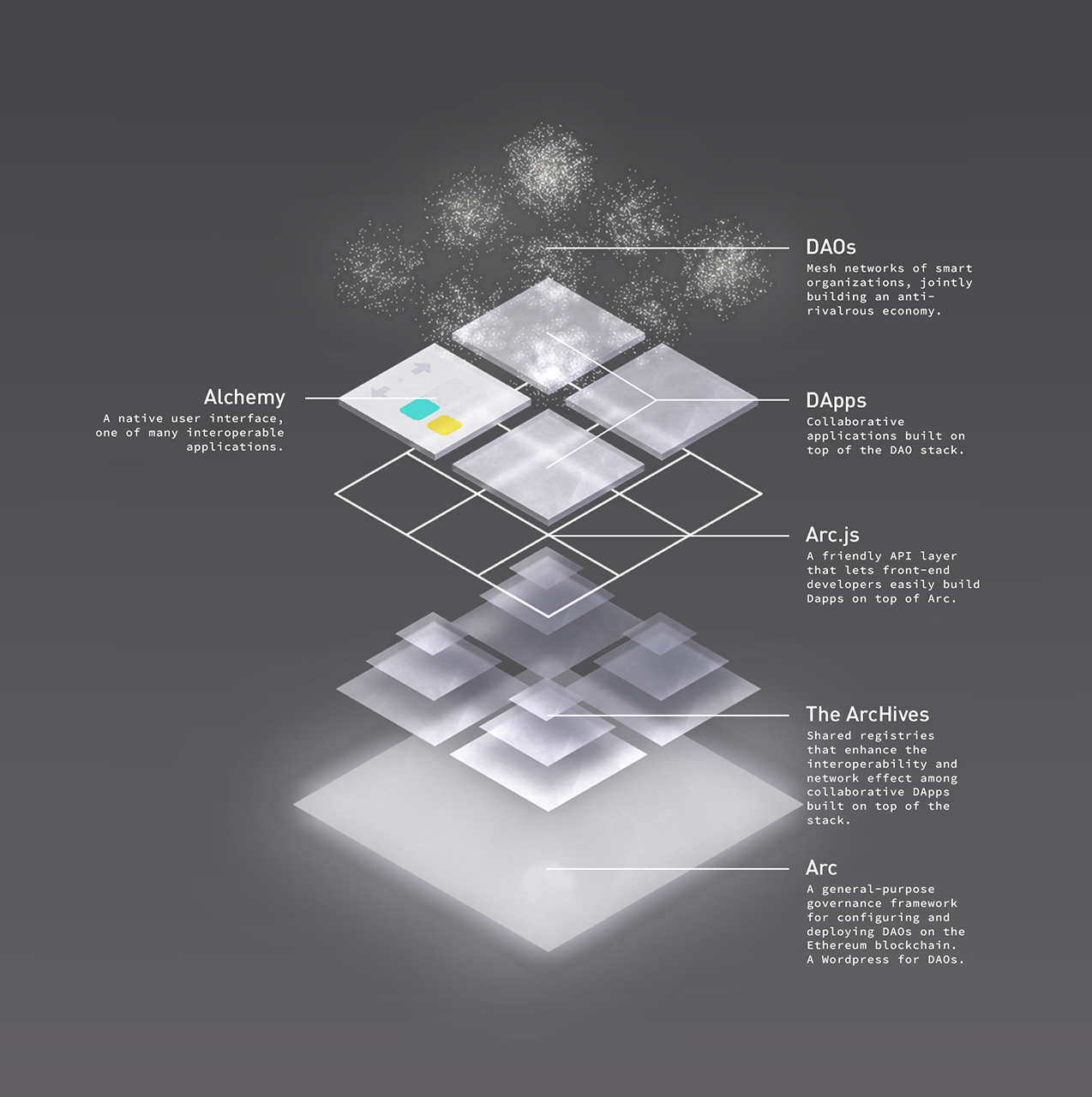 The GEN Token Sale
GEN is an ERC-20 token and the native token of the DAOstack platform. Basic operations across the DAOstack ecosystem, such as boosting proposals into the collective attention, will require the spending or holding of GEN. GEN will be also be distributed to contributors of value through the DAOstack framework itself, incentivizing development, promotion and adoption.
Presale: May 1, 2018 at 4:00 am GMT
Main sale: May 8, 2018 at 4:00 am GMT
Hard cap: $30M
Total tokens: 60,000,000 GEN
Tokens to be sold: 40,000,000 GEN
Addt'l tokens reserved for the Genesis DAO, a community-managed fund
Website and whitelist: daostack.io