We are happy to congratulate you with the French Music Day on June 21. Due to the celebration, we decided to show that art, music and blockchain are connected. DLT is not only applied to financial sphere – it is used in the music industry as well. How can technology and art be connected?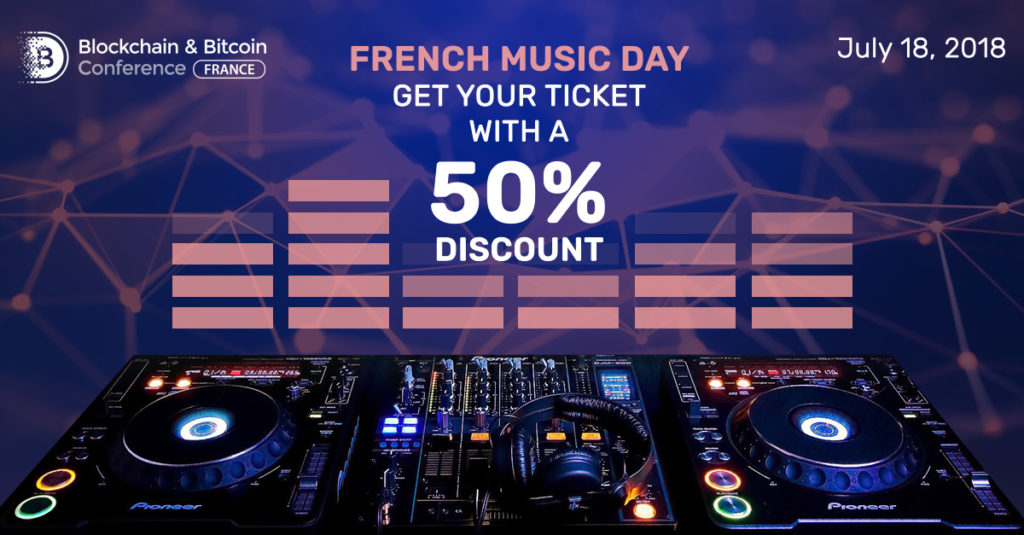 How Blockchain improves music industry
1. Direct Interaction
With decentralized technology musicians can interact with their audience directly and sell their art works without any mediators.
2. Global Database
A traditional industry lacks an important feature – united global database with information about music authors and their recordings. Because of this, artists may stay unknown even if their music is being distributed. Blockchain solves the problem by providing a complete decentralized database.
3. Fair Revenues
Companies and labels owning copywrites don't always provide musicians with correct revenues. However, with DLT and smart contracts, money distribution is fair as the compensation paid to specific artist or a band manager is pre-determined.
4. Security
The content on decentralized platforms is secured against hacks and illegal usage.
5. Crowdfunding
Getting money for development of art projects is easier with the token sales.
Blockchain Music Platforms
• Soundeon
This company is registered in France and deals with all elements of the music industry from the creation of work to organization of concerts and ticket sells. Artists get a possibility to take control over their works themselves and access the industry easily.
With the help of smart contracts, the industry gets the lacking transparency and trust. Moreover, the platform unites the separate copywrite issues and ticket sells into one glabal market.
• Ujo Music
The network works on the Ethereum technology and ensures fair compensations payments to the artists. They are paid automatically when their music is accessed by labels, companies and various applications.
DLT allows the open sharing of data and creation of decentralized database with information being secured. Ujo enables musicians to work without being dependent on anyone, keep their data safe and interact with their audience directly.
• VOISE
This Ethereum-based platform streams and distributes music. It helps musicians to connect with their fans and get fair revenues.
The most important benefit of using the platform is that performers receive 100% payments and no information is hidden. The musical content is secured: no hacks or fraud takes place. VOISE provides access to music to all art lovers from all parts of the world, making it easy to enjoy musician's work.
Celebrate French Music Day with Smile-Expo!
France is celebrating the Music Day on June 21. The international company Smile-Expo joins the celebration and gives a 50% discount for Blockchain & Bitcoin Conference France tickets!
Ticket price = 300 EUR 150 EUR
The discount is available on June 19, 20, 21.
Blockchain & Bitcoin Conference France is a large-scale event in Paris with the focus on DLT and crypto. Main experts in the sphere and leading decentralized companies will unite on July 18 to discuss the most important issues regarding blockchain and present recent developments!
The organizer of the event is Smile-Expo which conducts Blockchain & Bitcoin Conference series all over the world.
Don't miss a discount and enjoy music with blockchain technology!
Buy a ticket for 150 EUR